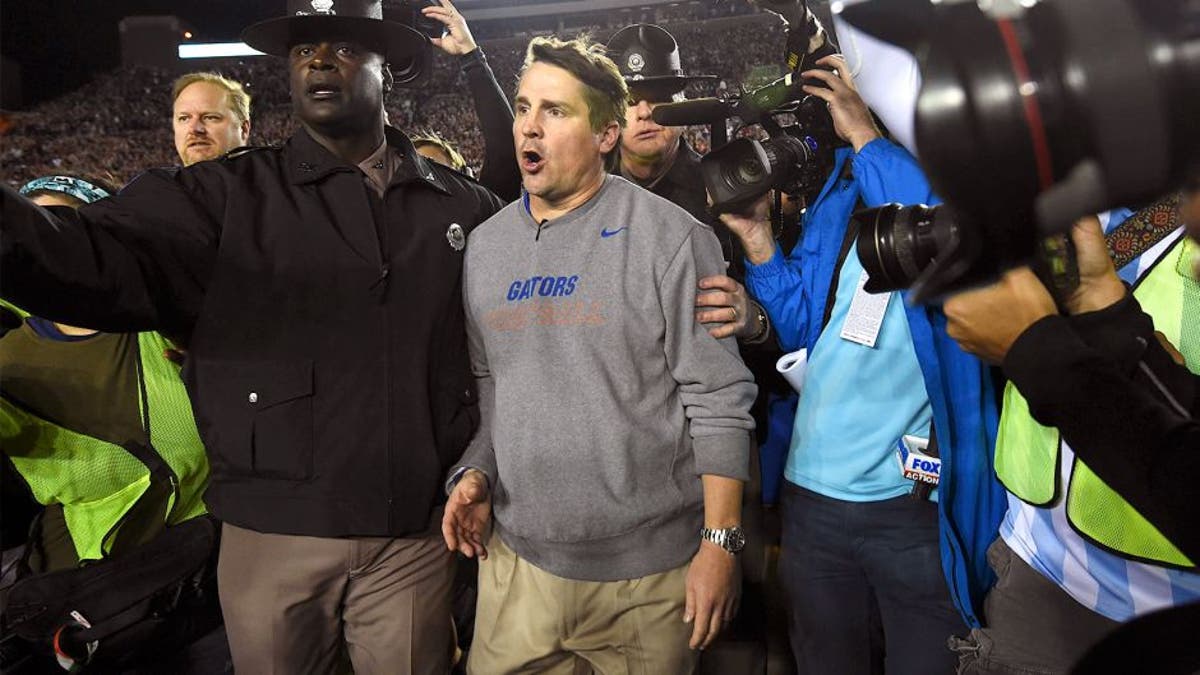 Will Muschamp may need to get some new hobbies. Auburn's defensive coordinator recently revealed on Sirius XM's College Sports Nation that even after being dismissed by his old team he continued to grade film on his final game as Florida's head coach.
"I actually had to do my TV show. So next time I get fired, I'm negotiating out of the TV show. I'm not doing that," Muschamp said. "It's funny. I went and graded all the film, offense, defense, special teams. I didn't get home until about 4:30 Sunday afternoon. My wife said, 'What are you doing? You graded the film. For who? You're not coaching those guys anymore.' I said, 'It's just what I do.'"
Life without football soon turned into an issue for Muschamp, as the freedom from the structure and schedule of the game left him uneasy.
"We got up the next morning, I took the kids to school, did breakfast and went for a workout," Muschamp said. "It's about 10 o'clock, and I said, what do we do now? For the first time in my life, I didn't have anything. We went about 48 hours, we went to the Dominican Republic, we had a great time, relaxed. No one spoke English, so it was great. No one complained about our offense and third down, so it was awesome."
"We came back, and I told Carol, 'I feel more comfortable coaching. That's what I do. That's what I was put on this Earth to do.' She felt the same way."
It didn't take Muschamp long to land on his feet. Two weeks after his last game at Florida, Auburn offered him the largest salary for a coordinator in college football. Now loaded with Muschamp's expertise on defense and Gus Malzahn's unquestioned offensive mind, Auburn is being projected by many to be the SEC's best shot at winning a national title in 2015.
Muschamp will be happy to know that if Auburn qualifies for the national championship game this season, he'll have two extra opportunities to watch film, and this time he'll be doing it for some serious cash.