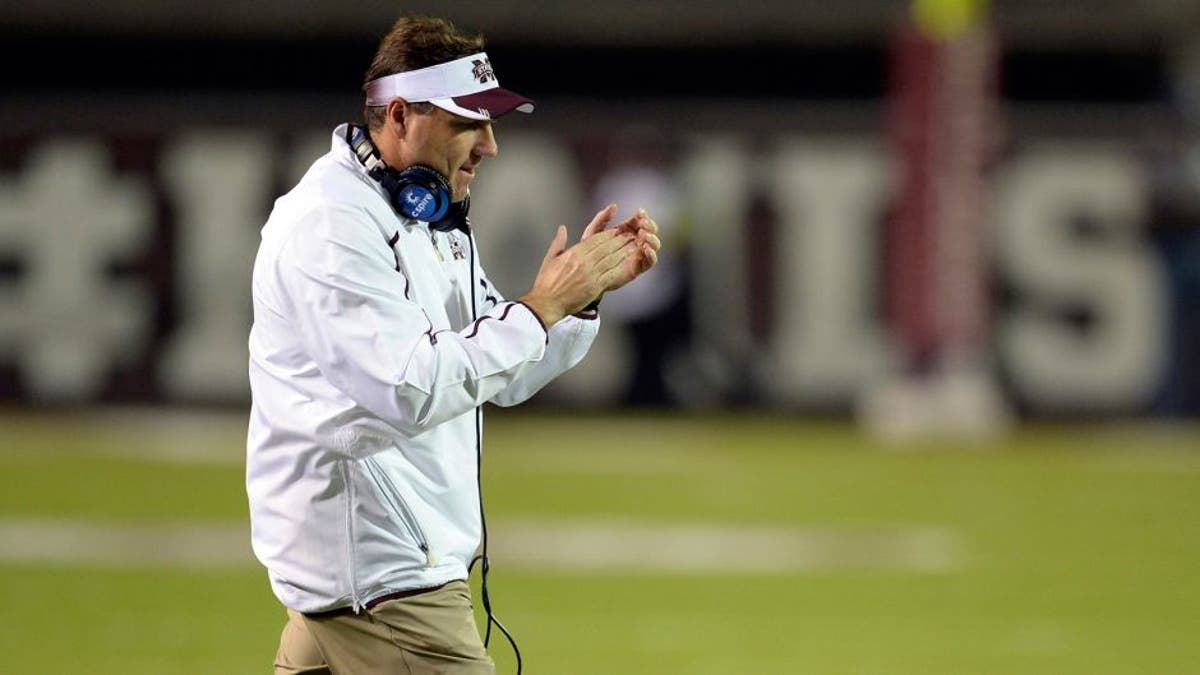 Dan Mullen isn't happy about Mississippi State's early-season kickoff times.
The Bulldogs' season opener at Southern Miss starts at 9 p.m. local time, and their second game, at home against LSU, kicks off at 8:15 p.m., meaning there's a good chance both games will end after midnight. Eight of Mississippi State's games do not yet have kickoff times, but the Nov. 5 game at Missouri starts at 8 p.m.
"You expect the games will still be going on past midnight," Mullen said, according to the Clarion-Ledger. "It's kind of ridiculous.
"That's just the way it is. That'll change the way we prepare when we get closer to game week. I'm usually asleep by then, and I've gotta be rocking and rolling in the fourth quarter. Our guys aren't used to performing at midnight. In fact, we used to train them at midnight in the summer, and the NCAA outlawed that.
"They let us play after midnight, which is kind of ridiculous."