'Mob Squad' nickname for Rams defensive line goes viral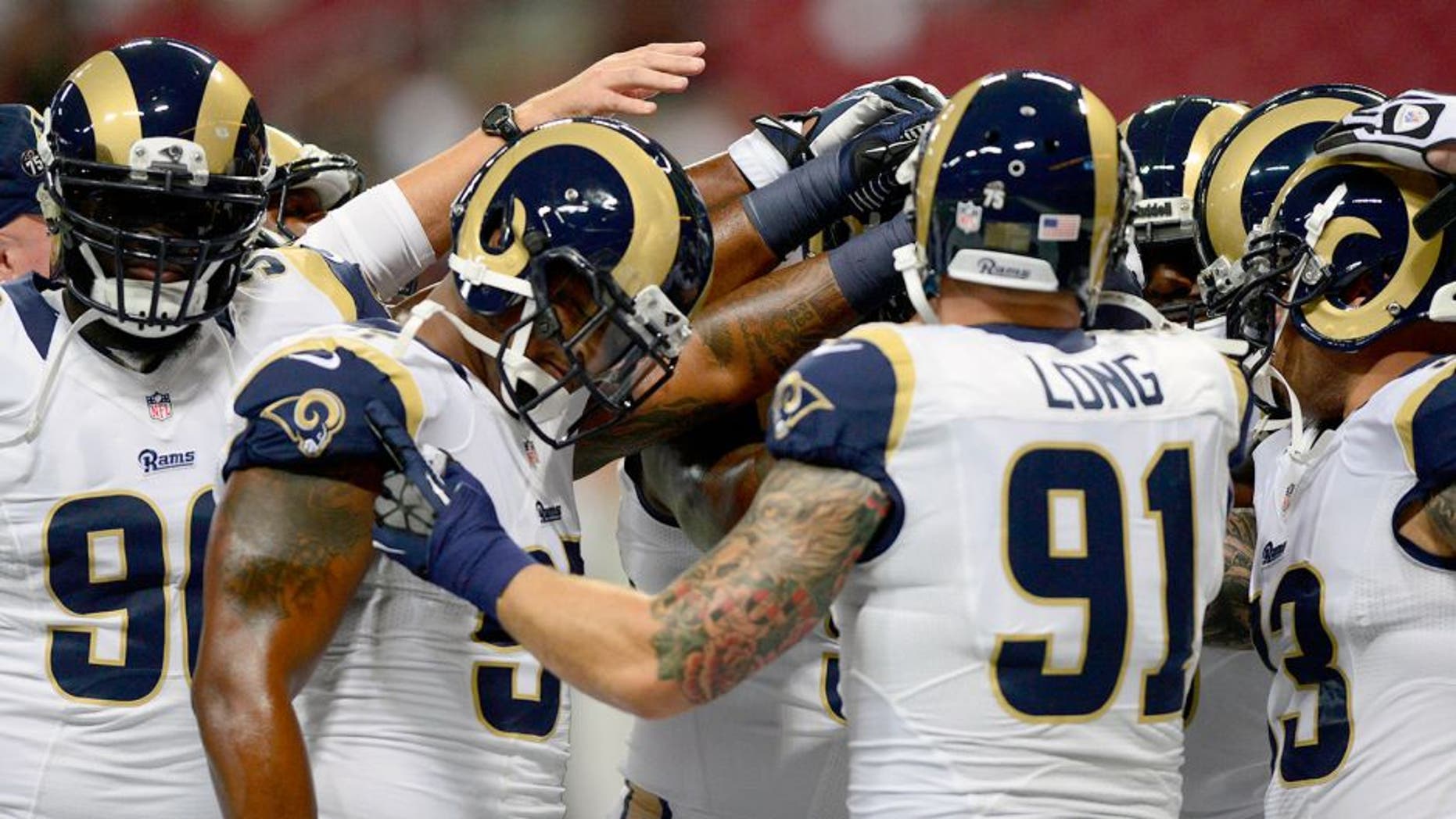 Just call them the "Mob Squad."
Aaron Donald, part of a dominating Rams defensive front line that shut down the Seahawks in Week 1, appeared on SportsCenter on Tuesday with a shirt engraved with "Mob Squad."
The Rams official Twitter account tweeted to promote Donald's appearance with the hashtag #MobSquad, while Chris Long also tweeted out in all caps "MOB SQUAD" with a shot of his television set and Donald being interviewed.
It soon caught the attention of many Rams followers.
But why "Mob Squad?"
"We thought about how our defense plays and how we practice and stuff like that," Michael Brockers said, via ESPN. "We might have looked on Wikipedia -- which is a terrible source -- but it said a flock of rams together is known as a mob. So we called ourselves the Mob Squad because we are a flock of Rams on the field."
It's a catchy nickname nonetheless.
But the way the Rams defensive line played in Week 1, any nickname would suffice as long as they are playing that well.
(h/t ESPN)