Michael Campanaro's injury wasn't season-ending, but Ravens had no choice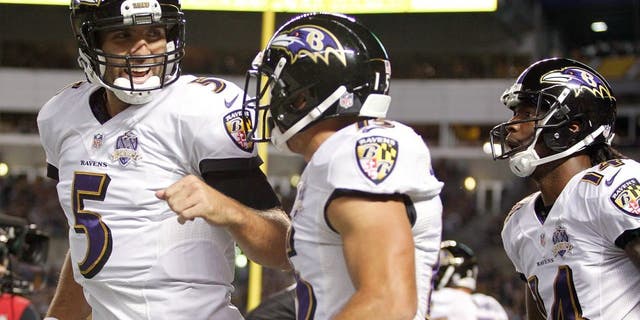 NEWYou can now listen to Fox News articles!
The Ravens were left with few options when Michael Campanaro was diagnosed with a herniated disk in his back, and the second-year receiver now finds himself on season-ending injured reserve.
Campanaro, who rushed for a 9-yard touchdown in Thursday's win over the Steelers, was likely to be sidelined for several weeks. Steve Smith Sr.'s back injury coupled with Breshad Perriman's continued absence necessitated the addition of receiver Chris Givens from St. Louis over the weekend, and thus a roster spot was needed. With the team's injured reserve-designated to return slot already used on defensive end Brent Urban, the Ravens had little choice but to place Campanaro on IR.
The timing couldn't be much worse for Campanaro and the Ravens. Offensive coordinator Marc Trestman made good on his proclamation to get Campanaro involved. He caught two balls for 16 yards in addition to his nifty move on Thursday's touchdown, displaying playmaking ability that Baltimore desperately needs, especially now with Smith out for at least Week 5 against Cleveland.
Durability concerns have followed the 5-foot-9, 185-pound wideout since his days at Wake Forest. Campanaro fell to the seventh round in the draft and missed seven games his rookie season due to a bad hamstring. He then tore his quadriceps at the start of OTAs and didn't return until training camp.
ESPN.com's Jamison Hensley drew a comparison between Campanaro and former Ravens draft pick Brandon Stokley, noting that the latter struggled to stay healthy during his initial four-year stint in Baltimore. Stokley went on to play 11 more seasons, enjoying some productive years with the Colts and Broncos.
If Campanaro is able to stay healthy and get his career off the ground as Stokley did, Ozzie Newsome would love to see it happen in Baltimore.