Mets' Cespedes leaves Game 4 with sore left shoulder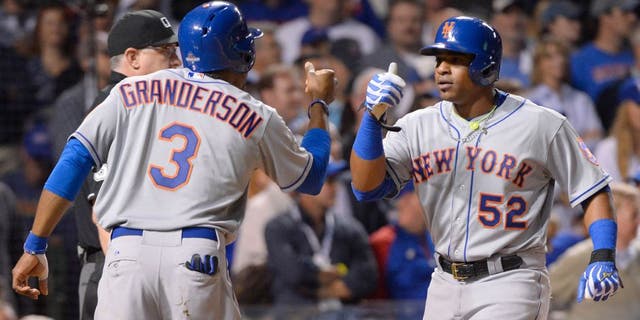 Mets star outfielder Yoenis Cespedes left Wednesday's game with a sore left shoulder in the second inning.
The Mets were up 6-0 on the Cubs in Game 4 of the NLCS when Cespedes was removed from the game and replaced with Juan Lagares. He was 0 for 1 with a walk and a strikeout on his night thus far.
Mets manager Terry Collins told TBS that Cespedes couldn't lift his arm before he was pulled.
His status for the rest of the postseason is unknown. The Mets are just one win away from the World Series.