Melky Cabrera Can Win NL 2012 Batting Title Even After Steroid Use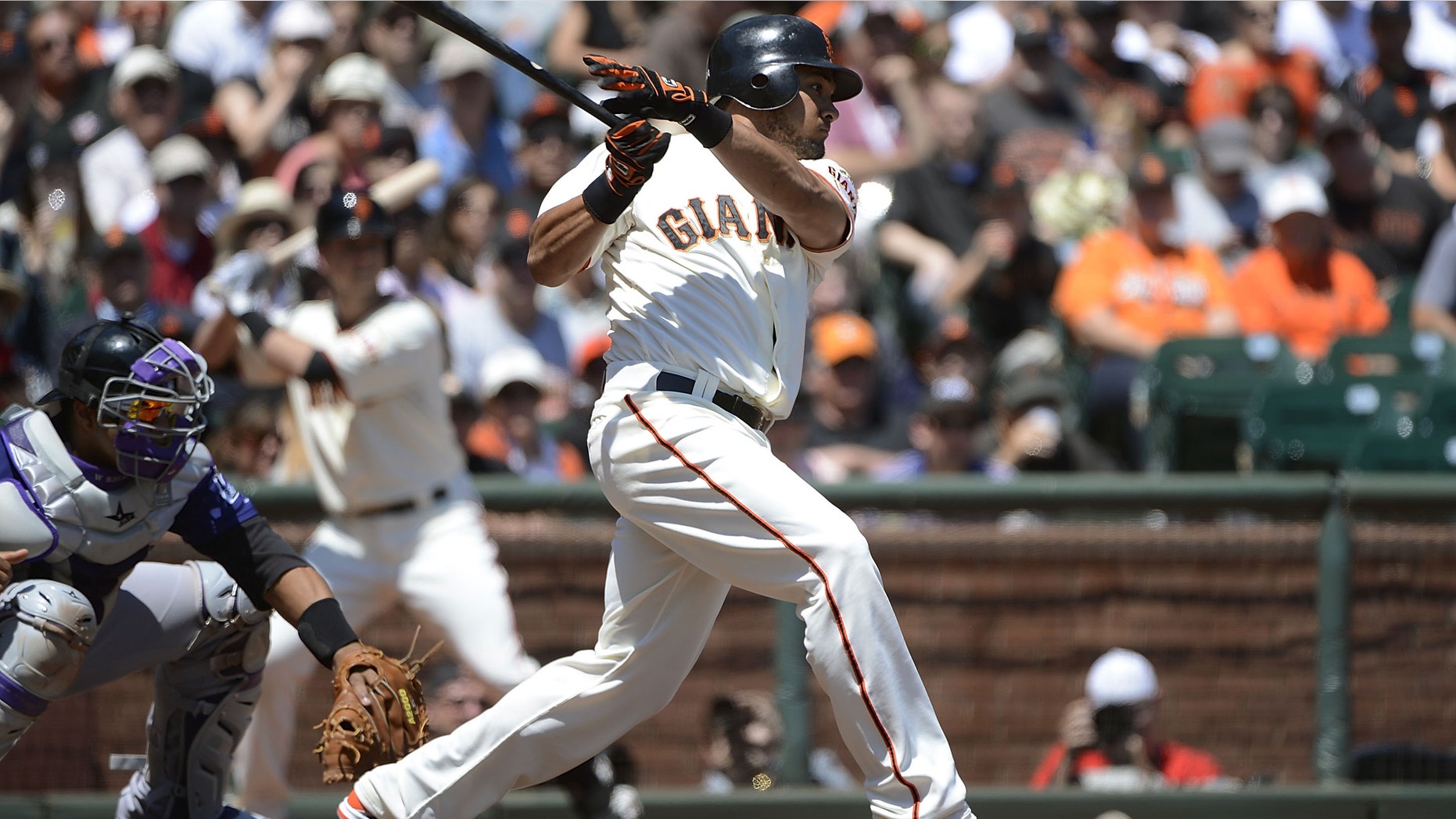 San Francisco Giants slugger Melky Cabrera is still leading the National League in hits-- even though he's been sitting  on his couch for over a month.
Suspended in August for 50 games after testing positive for performance enhancing drugs, MLB Commissioner Bud Selig on Wednesday said that he will not stop Cabrera from being awarded the NL batting crown if he is still leading the race at the end of the season.
"We'll see how it all plays out," baseball commissioner Bud Selig said after taping an episode of "CenterStage" for the YES Network. "We generally don't interfere in that process. We'll take a look at it at the end of the year."
Cabrera is currently still holding a six point lead over second place hitter, Andrew McCutchen of the Pittsburgh Pirates.When he was suspended, the Dominican outfielder had a career high .346 batting average. His next highest batting average was when he hit .305 last season.
The fact that the MLB may allow Cabrera to be eligible for the award has sparked controversy in the baseball community.
"All of Melky Cabrera's stats in 2012 are inflated and not real," baseball writer Joe Dorish wrote in an article on examiner.com. "He obviously cheated to achieve career record stats in 2012, and rewarding him for doing so is ridiculous."
Having admitted to the steroid use as well as creating a fake website to disguise the drugs as protein supplements, Cabrera is the latest in a list of MLB power hitters to turn to drugs for results.
While stripping Cabrera of the title would be easy enough, it would spark yet another debate over whether baseball has really conquered its drug-related demons.
"Baseball wants to clean up its act and say that the steroid era is history," John Torres of Florida today wrote. "Are they joking? It's likely worse than ever."
With reporting by the Associated Press.
Follow us on twitter.com/foxnewslatino
Like us at facebook.com/foxnewslatino