Marlins' Jennings: 'Thank God there's no Prohibition in baseball'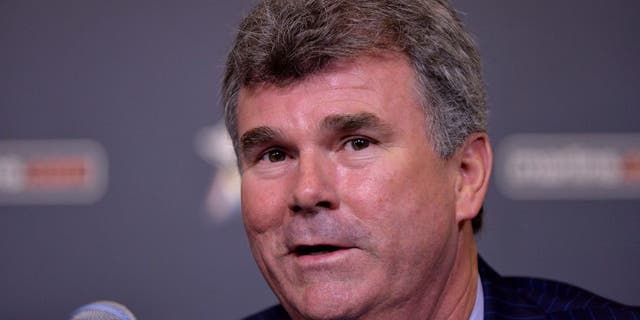 Miami Marlins manager Dan Jennings admits he's a glass half-full guy. He also acknowledged that this is the type of season where that glass needs to be more than half full.
"Thank God there's no Prohibition in baseball," Jennings told reporters Sunday following a rare victory by the Marlins, who own the worst record in the majors at 44-68.
A season that began with hopes of contending for the National League East title has careened off the tracks for Miami, leading to the dismissal of manager Mike Redmond in mid-May and bringing Jennings out of the front office and into the dugout.
Jennings was the architect of a major offseason overhaul that was derailed by injuries and sub-par performances.The Marlins finally gave up on the season at the trade deadline by dealing away three of those key offseason acquisitions - pitchers Mat Latos and Dan Haren and first baseman Michael Morse at the trade deadline.
"There's enough blame to go around," said Jennings, who is 26-48 since taking the managerial reins. "There's been so many things that these guys have had to endure this year, injuries being a part of it, underperforming before a part of it. ... Is there something you can directly point to? No."
With slugger Giancarlo Stanton, signed to a $325 million, 13-year contract, still recovering from wrist surgery, the latest setback involved prize right-hander Jose Fernandez, who is dealing with biceps tendinitis after making seven starts in his return from Tommy John surgery.
"On paper, we were in first place or real close to it right now this time in August," Jennings said of his blueprint for the season. "It goes to show you what that paper (means) and what you can do with it."
(h/t Sun-Sentinel)