Madden 18 debuts quarterback drama in new 'Longshot' story mode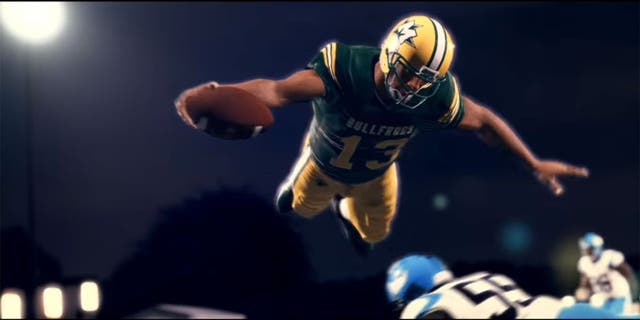 NEWYou can now listen to Fox News articles!
Devin Wade may be a long shot, but so was Tom Brady and he ended up on the cover of Madden 18.
Wade is the fictional star of "Longshot," a new story mode debuting in the latest edition of the popular EA Sports game. He's a "forgotten quarterback prospect" from Mathis, Texas, trying to resurrect his career and land in the NFL Draft.
You control every decision Devin makes on and off the field in his quest to reach the NFL. Dan Marino appears as Devin's mentor "who doesn't always play by the rules."
Fans of NBA 2K's "My Player" mode should enjoy this first-ever feature from Madden. The game drops Aug. 25.