Luis Moreno, Infamous Owl Kicker, Gives Opponent the Boot!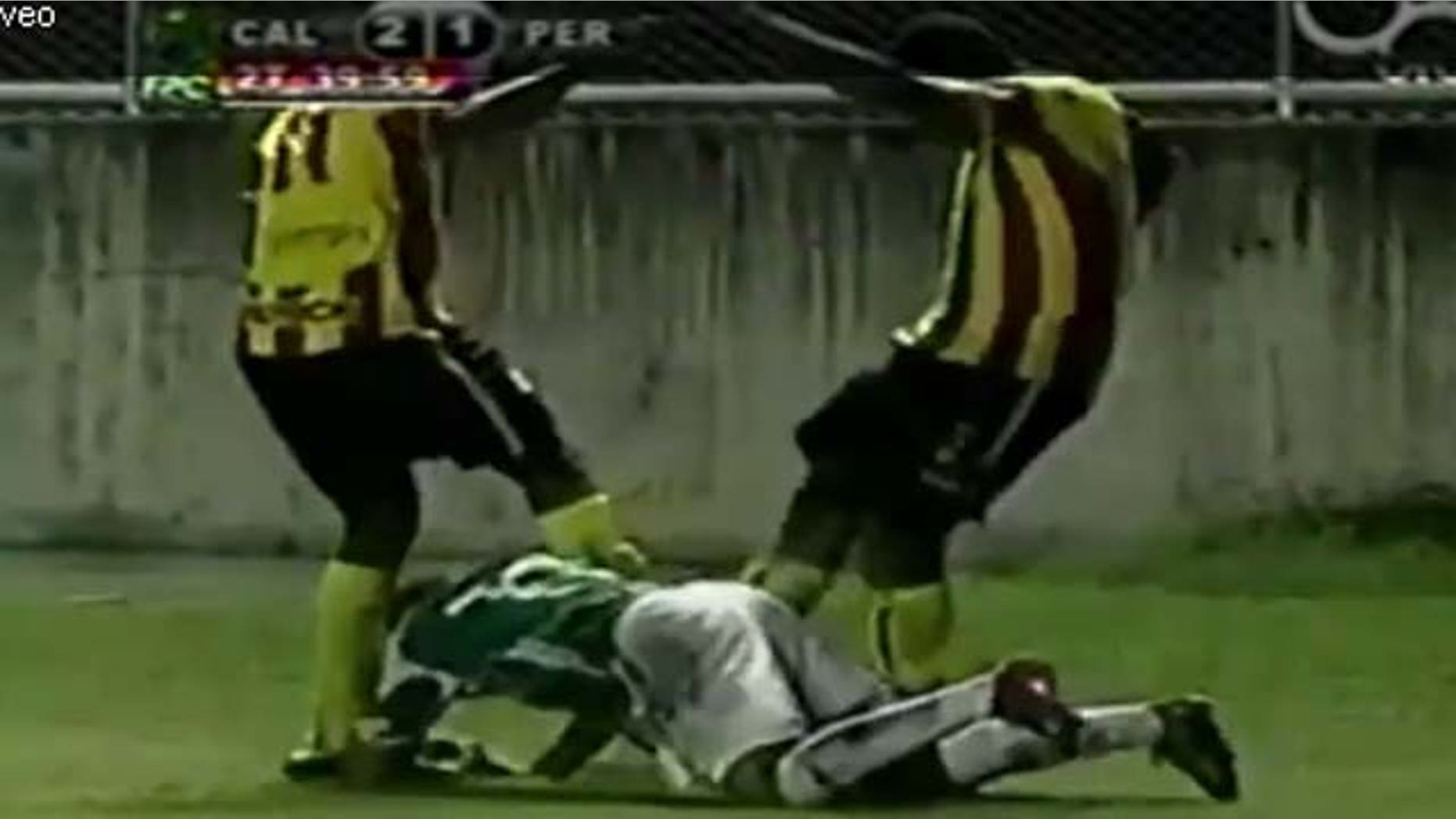 Luis Moreno is becoming a serial kicker.
The Panamanian soccer player, who gained global notoriety for kicking a mascot owl during a soccer match earlier this year, has stepped in it again with another kick heard 'round the world.
The U.K's Metro reported that Moreno, who plays for Deportiva Pereira, took a vicious kick at Andrés Escobar's, er, midsection while the Deportivo Cali player was down.
Moreno, as he did with the owl incident, professed his innocence, Metro reported. He was promptly sent off, though.
The video, which is going viral, is damning for Moreno. It shows him cocking his leg back before driving his boot into a fallen Escobar.
Metro reported that the Colombian FA is investigating the incident. Moreno, who received a two-game ban for kicking the owl, could get a violent conduct charge to his suspension from the match, the publication reported.
Check out Moreno's assault on the owl: