'Lone Survivor' leaves impression on Notre Dame players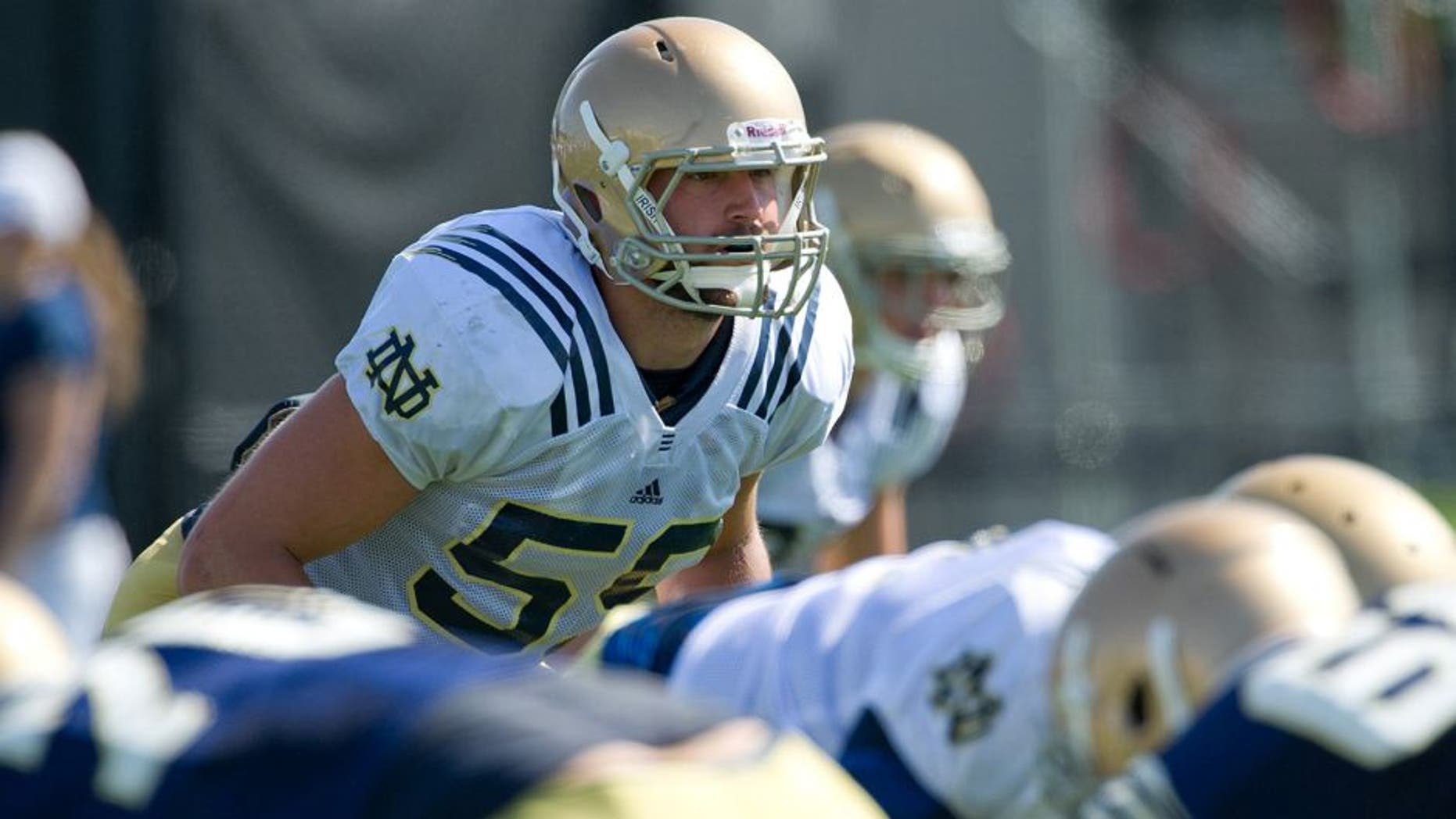 When Notre Dame football's preseason camp inevitably begins to drag this week or next, Aug. 10 might be a day the Fighting Irish will look back on for inspiration.
That is the day former Navy SEAL Marcus Luttrell -- author of the best-selling book "Lone Survivor" and subject of the popular movie of the same name -- visited practice and addressed the team, telling them, "Friendship and teamwork doesn't come when everything's good and you're just sitting around laughing and joking. You become a team when chaos comes, when pain comes. The more pain, the closer you'll be."
Of course pain is a part of football, but not in the same way it is a part of war, as several team members told the team's official website.
"People always ask me if it hurt when I broke my leg and what was surgery and recovery like," linebacker Joe Schmidt said. "If you look at it in a broader lens, it's really nothing relative to what could have happened. He talked about pulling shrapnel out of his shinbone. He had a broken back, broken pelvis, bullet holes all over his body, and I'm complaining about a broken ankle?"
Jarrett Grace agreed.
"I got hurt simply playing a sport," Grace said. "There's a lot more going on in the world beyond my existence. Hearing his story is so humbling. It makes me never want to slow down for anything. It really is a privilege just to be able to go out and play football. I can look back at something I overcame that becomes something even greater in the future."
(H/T UND.com)