LeBron James: Vacation with family first, then decision on future with Miami Heat will be made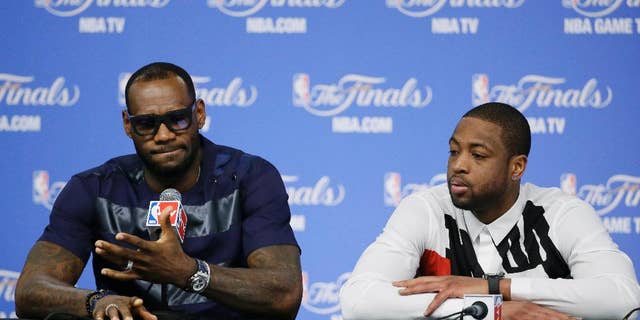 MIAMI – LeBron James says he's going on vacation with his family before making any decisions about his future.
The Miami Heat held their season-wrapup team meeting on Tuesday afternoon and one of the biggest questions is about the future of the roster. James could become a free agent in a couple of weeks and the four-time MVP says he still has not thought about his plans.
James has been with the Heat four seasons and the team has been to the NBA Finals in each of those years.
He says he will talk with Dwyane Wade and Chris Bosh, who also could be free agents. James says he isn't sure what the other members of Miami's "Big 3" are thinking.