LeBron James, left-handed, explains why he became a right-handed shooter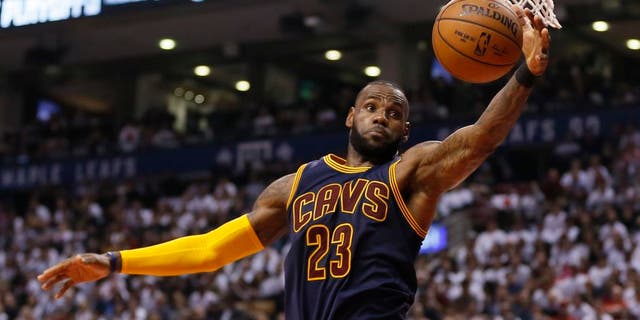 The Raptors already trailed LeBron James and the Cavaliers 2-0 in the series while playing at full strength. Once Kyle Lowry was ruled out for Game 3 with an ankle injury, they figured to pose even less of a threat, so James took it upon himself to make things a little more challenging.
LeBron hit three left-handed floaters throughout the course of the game, one his team won by 21 points to take a commanding 3-0 lead in the series. This is noteworthy because he is normally a right-handed shooter, despite being left-handed in all other aspects of his life.
James explained how he chose to master his craft right-handed afterward.
I have no idea how I became a right-handed basketball player," he said. "I think maybe it was because of Michael Jordan, Penny Hardaway, guys that I looked up to growing up. Seeing those guys shoot righty, I guess I'll shoot righty.Im pretty much a left-hand guy. I dont take many of those shots, but Im capable of making those shots.I work on my craft. I work on both hands."
"I just thought I guess it looked cool -- until I got older and I wish I was a lefty, because those shots look a lot better.