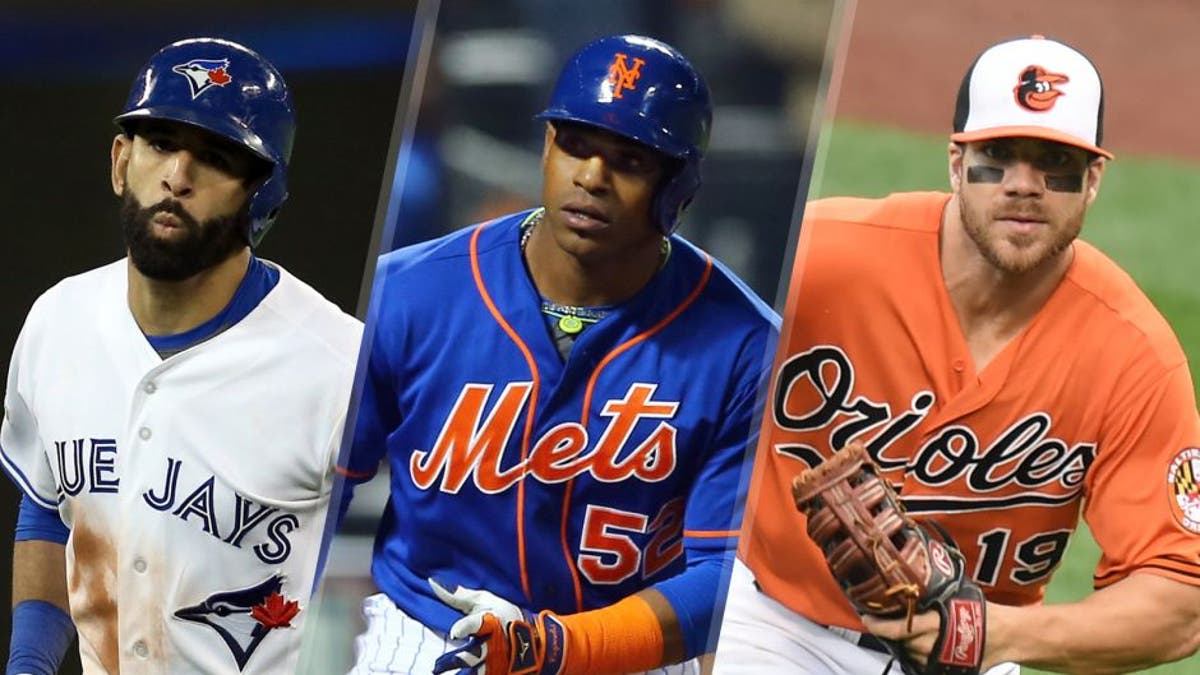 Blue Jays slugger Jose Bautista, heading into the final year of his contract with Toronto, said on Monday the hometown discount -- the idea of signing for less money to stay with your current club -- "doesn't exist, not in my world."
But does it exist in the baseball world beyond Joey Bats?
Among the 20 highest-paid free agents who had signed through Monday, as listed by Spotrac, only three had re-upped with their teams from 2015 -- Yoenis Cespedes with the Mets, Chris Davis with the Orioles and Alex Gordon with the Royals.
Cespedes' decision to return to New York for a three-year, $75 million deal with a one-year opt-out looks like he granted the Mets a discount when the Nationals reportedly were offering a five-year contract of at least $100 million.
Earlier this month, Cespedes said: "It's not always about the amount of money being offered. It's about wanting to be in a place you want to play in, that you're happy in. And as you can see, this is just what happened in that case."
However, should Cespedes exercise his opt-out, he would make $27.5 million this year and then enter a free-agent market next offseason that features few sluggers. Plus, the Nationals' offer reportedly contained a great deal of deferred money, lowering the present-day value.
So maybe Cespedes really did want to remain with the Mets, but it could also be that their deal made better financial sense in the long run.
In the case of Davis, it was more like a hometown premium. Davis apparently wasn't going to get something like his seven-year, $161 million contract from any team other than the Orioles.
Gordon? His chances of returning to Kansas City appeared slim early in the offseason, but in the end, he signed a four-year, $72 million contract. The Kansas City Star wrote that the club values his defensive ability in left field more than most other teams do and Gordon had been waiting on "an inflated market [that] never materialized."
So even when you look at the guys who returned "home" -- and again, that's just three of the top 20 free agents -- it wasn't a matter of giving a discount. Sounds like Bautista knows what he's talking about.