Jets DL Sheldon Richardson trolls Brandon Marshall over 2016 locker room feud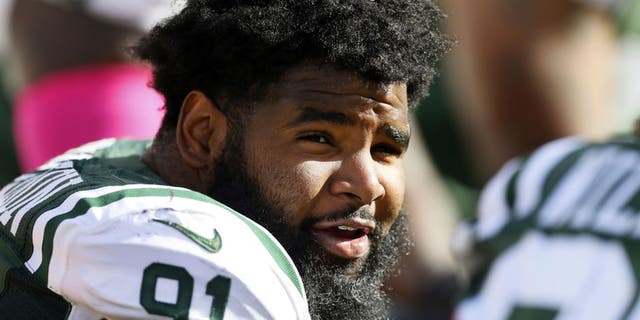 The New York Jets were an absolute mess last year, both on the field and off it. The locker room was split due to the ever-changing quarterback situation, while veterans like Brandon Marshall and Sheldon Richardson endured a spat that went very public toward the end of the season.
After the Jets Week 16 loss, Richardson said Marshall should be embarrassed, compounding a feud that had been going on since their Week 3 altercation. On Tuesday, Richardson continued to show his distaste for Marshall, sending a not-so-subtle shot at the new Giants receiver.
"I enjoy being here," Richardson said. "Locker room is a whole lot easier to get along with now."
Reporters asked Richardson why that is, to which he said Let's just say we've got 15 reasons why it's better.
You can probably connect the dots, but just in case youre unaware, Marshall wore No. 15 with the Jets hence the 15 reasons jab. For the most part, Marshall is seen as a strong locker room presence after a period of time earlier in his career when he struggled in that regard.
Richardson, on the other hand, has dealt with his share of troubles. Hes had run-ins with the law, reportedly missed team meetings and showed a lack of commitment to the Jets and the game of football as a whole.
Its unclear whos to blame for this ongoing spat, but Richardson doesnt seem to want it to end anytime soon.
Logan Bowles | USA TODAY Sports