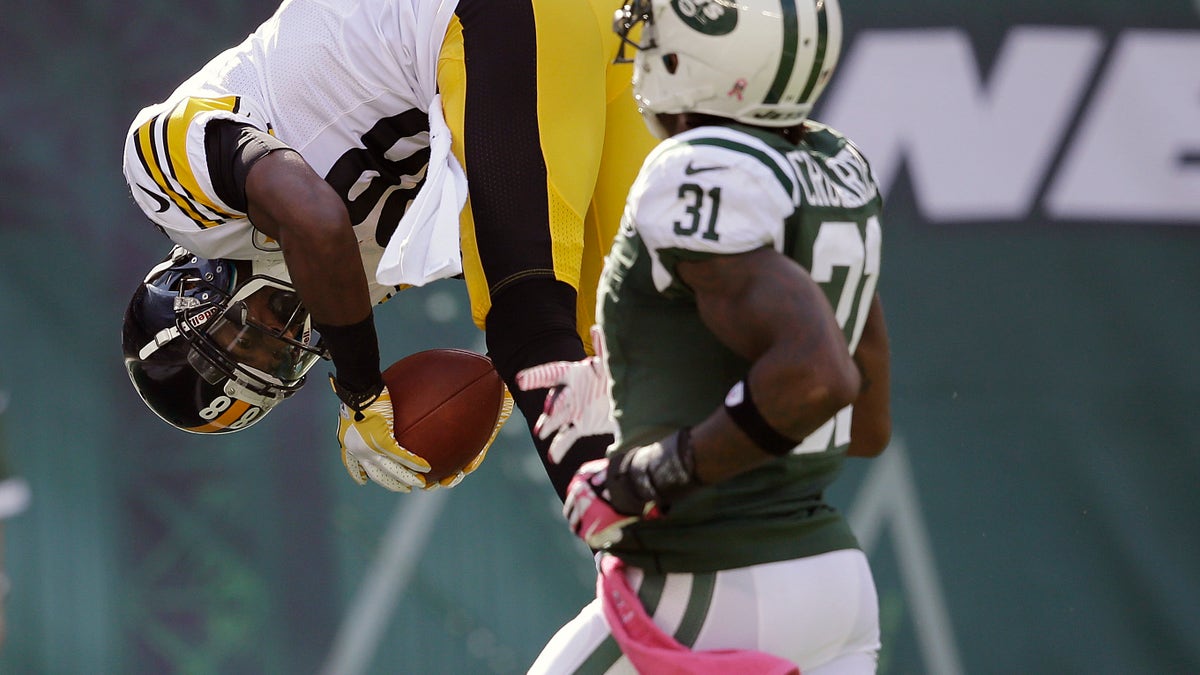 FLORHAM PARK, N.J. – Antonio Cromartie is disappointed with his play through the New York Jets' first six games, saying he would grade himself a 'C' for his performance.
Cromartie, who has replaced Darrelle Revis as the team's top cornerback, says Thursday that he is not playing anywhere near Pro Bowl-type form. He has routinely taken on teams' top receivers, and done a fairly good job.
But he has also given up a few big plays, including Emmanuel Sanders' 55-yard touchdown catch in New York's loss to Pittsburgh last Sunday.
Coach Rex Ryan says Cromartie is still having a Pro Bowl-worthy season, and adds that "everybody gets beat."
Still, Cromartie says Thursday he needs to step up his game, and refuses to use a knee injury suffered last week as an excuse.
___
AP NFL website: www.pro32.ap.org