Jaguars S Brown, RG Linder inactive against Colts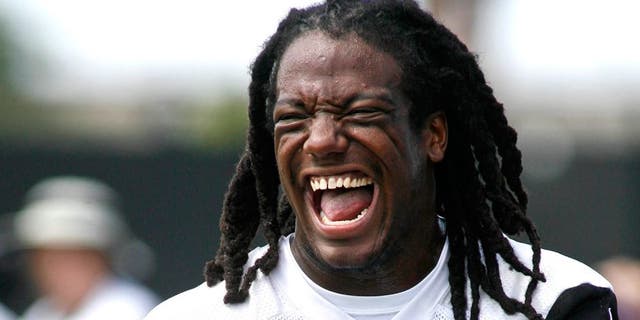 NEWYou can now listen to Fox News articles!
Jacksonville Jaguars safety Sergio Brown will have to wait before getting a chance to face his former team.
Brown, who signed with the Jaguars as free agent after spending the last three seasons with the Colts, was declared in active for Sunday's game in Indianapolis. Brown missed practice this week after injuring his calf in last Sunday's 51-17 loss to the New England Patriots. The 27-year-old safety will get another chance to play the Colts when the two teams meet in Jacksonville. Dec. 13.
The Jaguars were also without right guard Brandon Linder, who was declared inactive with a shoulder injury. Linder, who was injured in practice Sept. 23, played against the Patriots, but only practiced once in the lead up to the Colts game.
Wide receiver Marqise Lee was also among the team's inactives. Lee re-injured his hamstring against the Partiots.
The Jaguars did receive some good news on the injury front with the return of left tackle Luke Joeckel, strong safety Johnathan Cyprien and defensive end Andre Branch to the lineup.
0 0 1 52 302 UNLV 2 1 353 14.0 Normal 0 false false false EN-US JA X-NONE /* Style Definitions */ table.MsoNormalTable {mso-style-name:"Table Normal"; mso-tstyle-rowband-size:0; mso-tstyle-colband-size:0; mso-style-noshow:yes; mso-style-priority:99; mso-style-parent:""; mso-padding-alt:0in 5.4pt 0in 5.4pt; mso-para-margin:0in; mso-para-margin-bottom:.0001pt; mso-pagination:widow-orphan; font-size:12.0pt; font-family:Cambria; mso-ascii-font-family:Cambria; mso-ascii-theme-font:minor-latin; mso-hansi-font-family:Cambria; mso-hansi-theme-font:minor-latin;}