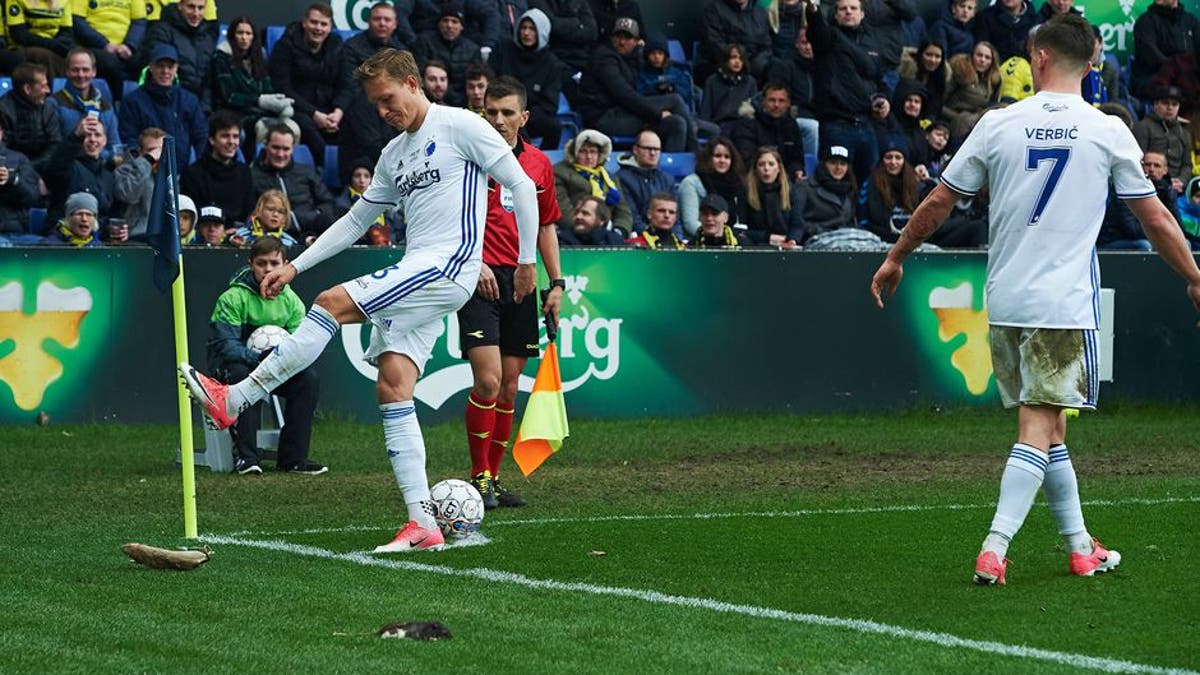 Brondby IF and FC Copenhagen are separated by just seven miles, and it's one of the most bitter rivalries in Danish football. They went head to head once again on Easter Monday, with visitors FC Copenhagen pulling out a narrow 1-0 victory on the day.
None of that Easter goodwill carried over to the derby, and the tension spilled over in an especially grimy way, as Brondby fans threw rats at FC Copenhagen's goalscorer Benjamin Verbic and defender Ludwig Augustinsson as they went to take a corner in the late stages of the match, forcing Augustinsson to kick them off the pitch before the kick was taken.
In a statement, Brondby sports director Troels Bech condemned theincident, saying: "We are obviously annoyed that we had to leave the field without points, but it is equally unfortunate that there are some fans at today's match who could not work out how to behave properly.
"We will now look all the video material and pictures and engage in dialogue with supporters in the hope that together we can identify the right person and make sure he or she is banned from the stadium."
Augustinsson took it all in stride, posting a photo of animated character Remy from the movie "Ratatouille" with the caption "derby victory" to his personal Instagram page after the match.
Augustinsson told Danish radio he was in shock seeing the rats tossed at him: "I just heard something land behind my back, then I turned around and saw it was rats. I was a bit in shock.
"It was 100 percent the strangest thing I've had thrown at me. You've had beer and coins thrown at you a few times, but this was the first time animals were thrown. It was really disgusting."
"I tried to ask the referee whether I should take the corner with a couple of rats in front of the ball, but he just told me to kick them away and play on. So that's what I did," said the 21-year-old Swede.
We've seen pigs' heads, rabbits and a number of other wild things thrown onto soccer fields, and now we can add rats to the list.
Gross.