Is FIFA Threatening to Pull 2014 World Cup From Brazil, in Favor of US or UK?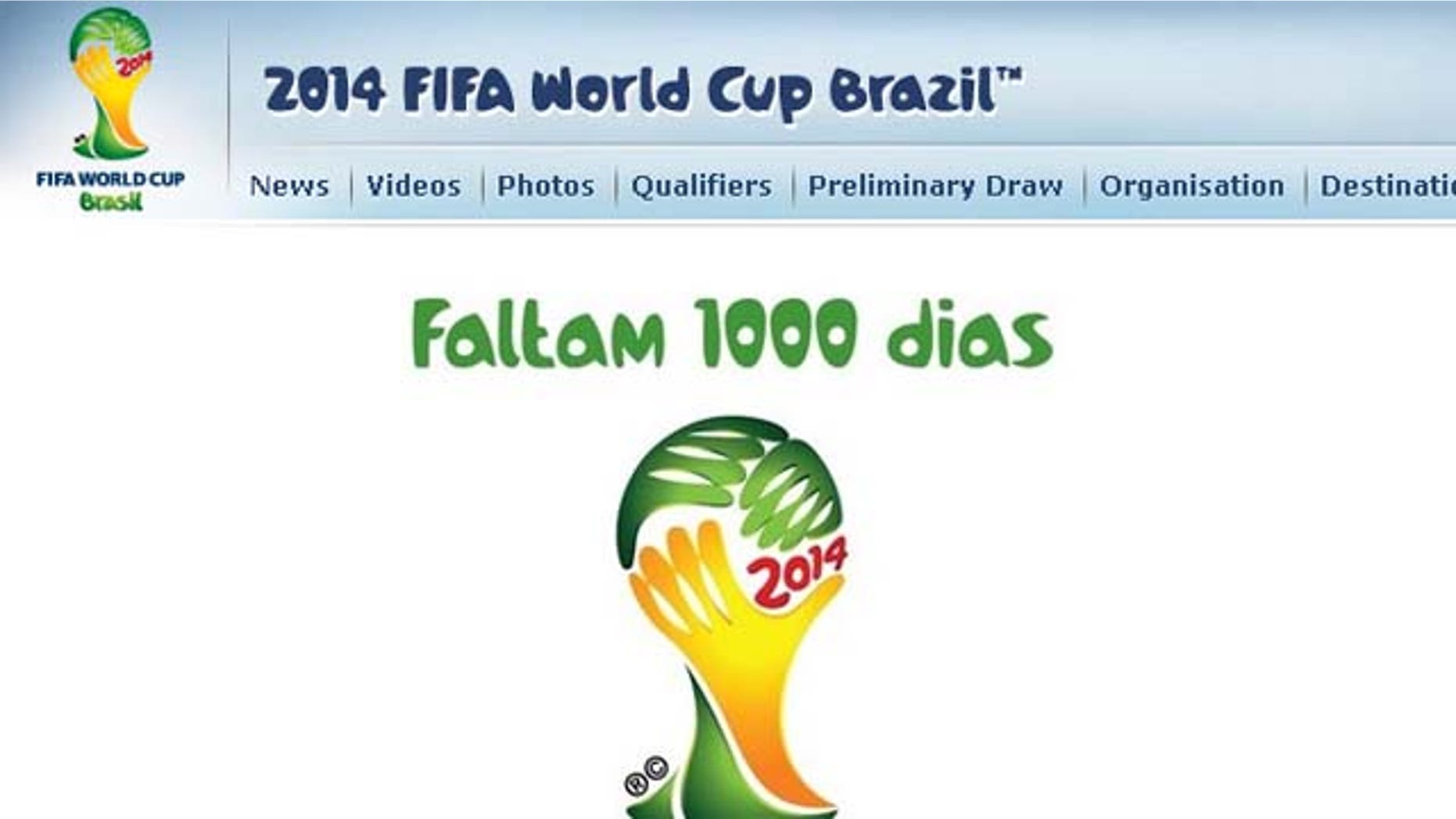 FIFA is considering pulling Brazil as host country for the 2014 World Cup because of a slew of delays that threaten the game, according to the country's prominent newspaper O Globo.
The federation is considering replacing Brazil as the host site with United States or England, according to published reports.
"We verified and there is actually a threat from FIFA to break the contract (which names Brazil as the host)," the newspaper said. "Based on clause 7.7, there is no penalty for the cancellation until June 1st 2012."
FIFA's public relations office has denied the rumor – but it wouldn't be the first time a host site was pulled at the last minute. The 1986 World Cup was originally going to be in Colombia but ended up in Mexico because of economic issues. Based on clause 7.7, the federation can rescind Brazil's contract any time before June 1st 2012 – after that it cannot pull out.
Brazil has come under heavy criticism because of construction delays and poor infrastructure at its airports, according to the newspaper.
Upgrades at five of the 13 airports have yet to start and at least half the projects in the 12 host cities have not broken ground. In the city of Porto Alegre, just two of 10 projects for the World Cup have begun.
The extension of Brazil's main airport, Guarulhos (São Paulo), was delayed by a court due to a lack of transparency. Some people say it's this transparency that has put everything on hold.
"If you make it more transparent, it is going to take even longer than usual," said Christopher Gaffney, a professor of Urbanism at the Univeridade Federal Fluminense in Brazil. "If you don't (make it transparent), the costs are going to skyrocket" because it would make it a financial free-for-all to everyone involved.
Cost overruns and sanitation have also brought criticism to Brazil. The country struggles to have a good public hospital and many say it lacks the sanitation services it needs to host the World Cup. The  2010 World Cup cost South Africa over $ 4 billion. Brazilian President Dilma Roussef said it could cost the city $ 13 billion, though independent forecasters have predicted it more than four times that amount, at about $ 60 billion. Whatever the cost, it appears likely to be the most expensive World Cup in history.
Despite all of these problems, Gustavo Grisa, economist and managing partner of Agencia Futuro, a consulting firm on city strategy and development with offices in Brasilia and Porto Alegre, thinks Brazil can't miss this opportunity and probably will not.
"All the projects are gains in competitiveness. It could take longer (without the Cup)," Grisa said.
But he said the country could spiral into debt issues that have already plagued countries like Greece, which hosted the 2004 Olympic Games and is now dealing with a debt crisis that has sparked bloody riots.
"It is very ambitious to host the World Cup and the Olympic Games in a very short period of time (2014 and 2016)," he said. It won't be a "crisis proportional to Greece, but it can add to other problems during a time when the public deficit and the country's social security are in a crucial moment."
Elias Figueroa, a former Chilean soccer player at Colo Colo, Internacional (from Porto Alegre) and Peñarol (from Montevideo) who is well-informed on the issue, said there is no way the Cup will not be held in Brazil in 2014.
"Everything is going to be slow, but Brazil is going to get there," he said. "It will happen. And it may be the best World Cup ever."
Luís Henrique Vieira is a freelancer based in Brazil. 
Follow us on twitter.com/foxnewslatino
Like us at facebook.com/foxnewslatino