Healthy once more, Ian McCall returns to competition for the love of violence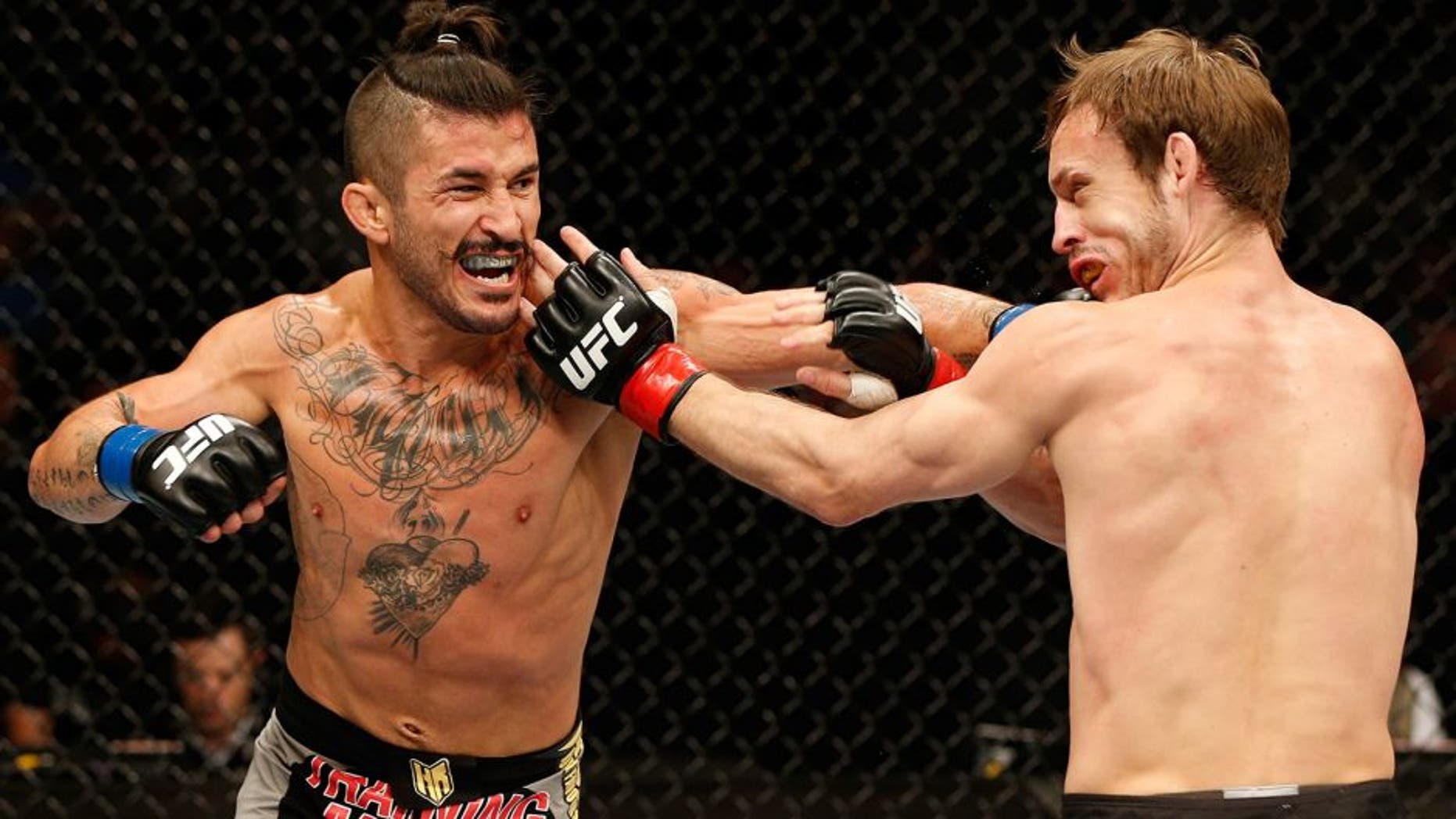 Former world-title challenger Ian McCall has not fought for a year and a half because of serious injuries that had him considering retirement. "My arm wasn't working. The pain was crazy; it just kept failing me," the flyweight recently told MixedMartialArts.com's The UG.
"I'd be shadow boxing and it would give out. It was kind of weird to think about because one day I just said, '[expletive] this, I'm over it, and this hurts too much.'
"About a month, two months later, I was training and I was in shape already and, I don't know, it just started working again so here I am."
Where is McCall? About a month away from his return fight at UFC 201 in Atlanta, Georgia. He'll face Justin Scoggins, a young contender on a win streak.
McCall, who previously openly struggled with motivation to continue fighting, sounded enthused to be back in training camp. "I'm excited. It's a good-sized card -- it's a great card. It's an honor to be a part of it and I'm happy to be fighting such a good up-and-coming kid," he continued.
"My life is [expletive] awesome, I can't really complain about anything."
McCall made sure to emphasize that he is back fighting simply because he loves it, and not because he needs money. The fighter says he's set up multiple revenue streams for himself, and has been a good steward of money.
"No, I don't have to do anything. I really like fighting and I'm in the process of investing my money smartly," he explained.
"I've got my podcast, I've got my charity show, I've got my radio show. I do this because there is something inherently wrong with me. I like violence, I like fighting. I like competition and I might as well fit in a few more fights before I get too old.
"I had really given up because my body had failed me again and again and again. Now that it's not failing me and my coach is actually letting me train ... I have a good system going, nice and easy and I'm in great shape. As long as I don't take too much punishment in camp, I know how to fight, I just got to get in shape."
Once he does get into peak form, McCall knows he'll give Scoggins all he can handle in a fascinating contrast of striking styles. "It's definitely going to be a fun fistfight, that's for sure," he promised.
"It's a good stylistic match-up -- me doing Muay Thai vs. him doing his Karate styling, it's going to be a good time. I'm excited to kind of show the world that I'm still as good as everyone knows I am. I'm still around."