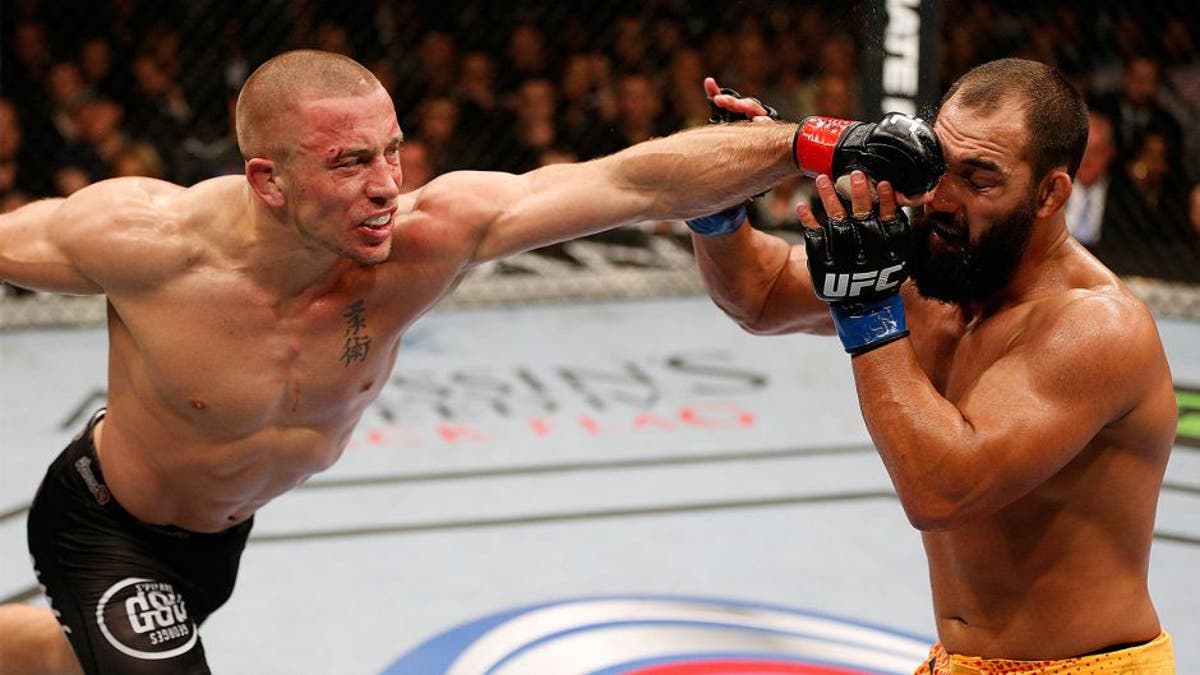 Former welterweight king Georges St-Pierre has not fought since 2013, but is currently considering a return to UFC action. Crucial to his decision-making is a test training camp to see how his mind and body react to intense training.
"Georges is in Montreal right now. He's getting his body in shape and we're going to explore options in the near future," the fighter's head coach Firas Zahabi recently told ESPN.
"I don't put any pressure on Georges. I don't ask him if he wants to fight. He tells me whether he wants to fight or not. I sit there and listen to him. I think personally, these are not his words, there is more fight in him. I think he loves the sport and he gets excited about the idea of fighting again. I see him in practice all the time and the guy is incredible. He's still the best. I think Georges is going to make a splash soon."
Zahabi went on to say that GSP is so experienced that he doesn't need hand-holding during this process. The former champion gets the advice of his coaches, but knows himself well enough to gauge his progress.
As for the doubters, like UFC president Dana White -- who suddenly began using starkly negative language to discuss St-Pierre since right after the fighter announced he was walking away from the UFC after fighting Johny Hendricks -- Zahabi diplomatically said they don't know anything about training for MMA.
"Georges doesn't need anybody to watch over him. He's been training his entire life. When he's out west, he trains with Freddie [Roach]. When he's home, he trains with me. He'll train with (grappling coach) John Danaher if he's in New York. He travels a lot but his No. 1 business is training. It's always been that way," he said.
"Of course, when he's doing fights, I'm his MMA trainer and I oversee everything. The six-week camp is just to see what his body feels like. (UFC president) Dana White has said people don't do things like that and it's bullsh-t, but Georges does that. He will go through the pain of a six-week camp just to see where his body is."
Committing to another fight without such a process would be foolish for St-Pierre, Zahabi reasoned.
Things are going well so, far. If they continue to be positive, fans could very well see "Rush" back in action before long. "You don't want to sign up for a fight and four weeks in, your body isn't holding up," he said.
"He's enjoying it right now. If he continues to enjoy it, he'll keep doing it."