Harbaugh's pitch to Florida kids includes spring training coaching stint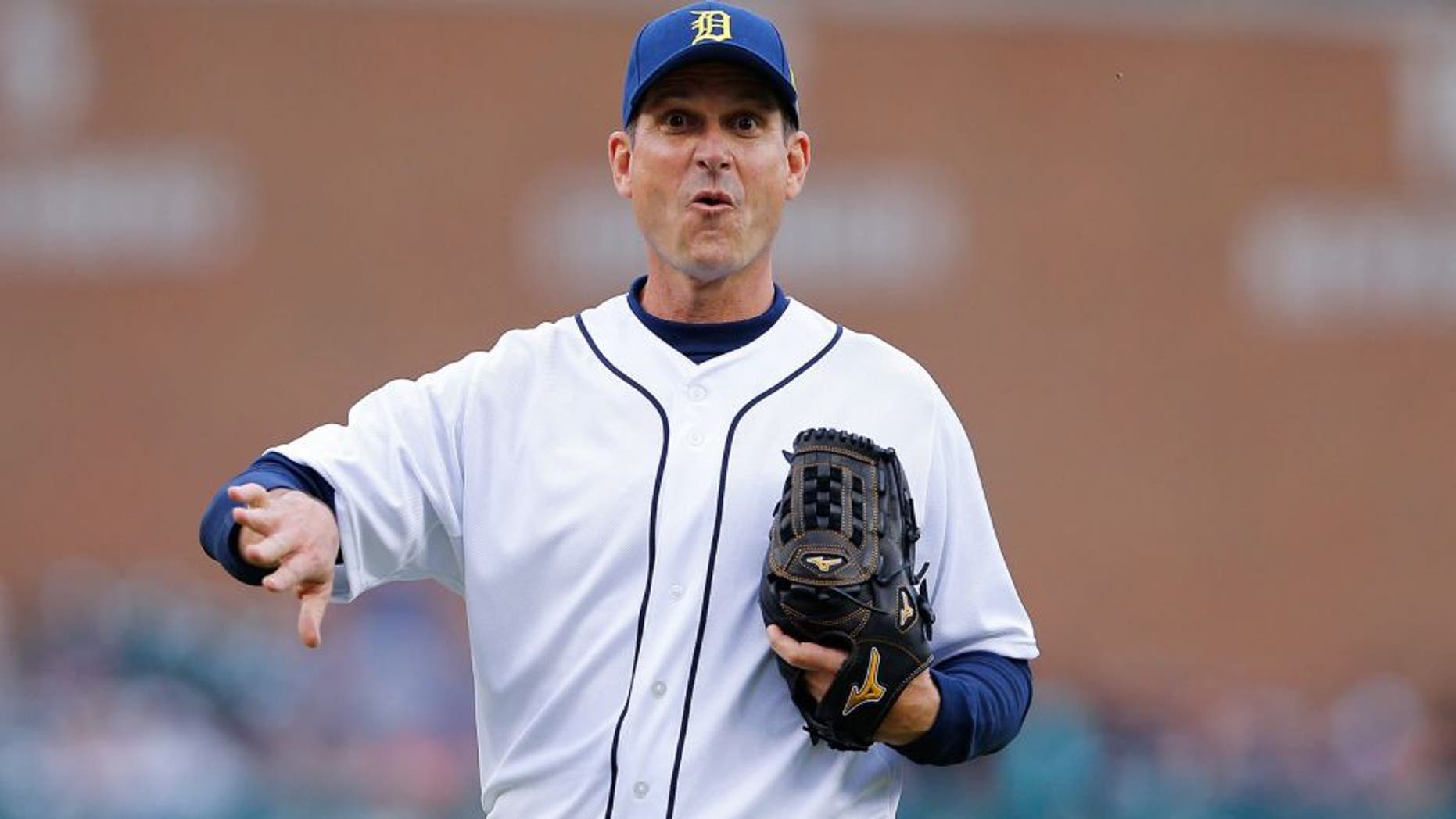 Jim Harbaugh has found yet another way to pitch the Michigan program to kids in Florida.
The Michigan football coach, who has drawn the ire of some SEC and ACC coaches for conducting several satellite camps in the Southeast, will serve as first base coach for the Detroit Tigers for a spring training game in Bradenton, Florida, on Wednesday, according to The Detroit News.
Harbaugh's team is going to be in Bradenton all week at IMG Academy for the team's spring practice. It will have Wednesday off, which gives Harbaugh time to flex his hardball muscles.
It's not the first time, either. Harbaugh helped coach the Oakland A's during a game in last year's spring training and has said in the past he'd have liked to have played baseball professionally.
There's even a chance he'll spend some time on the Pittsburgh Pirates side, too, as he's a friend of Pittsburgh manager Clint Hurdle, a Michigan fan.
Who knows, maybe some kids in Pennsylvania will notice.