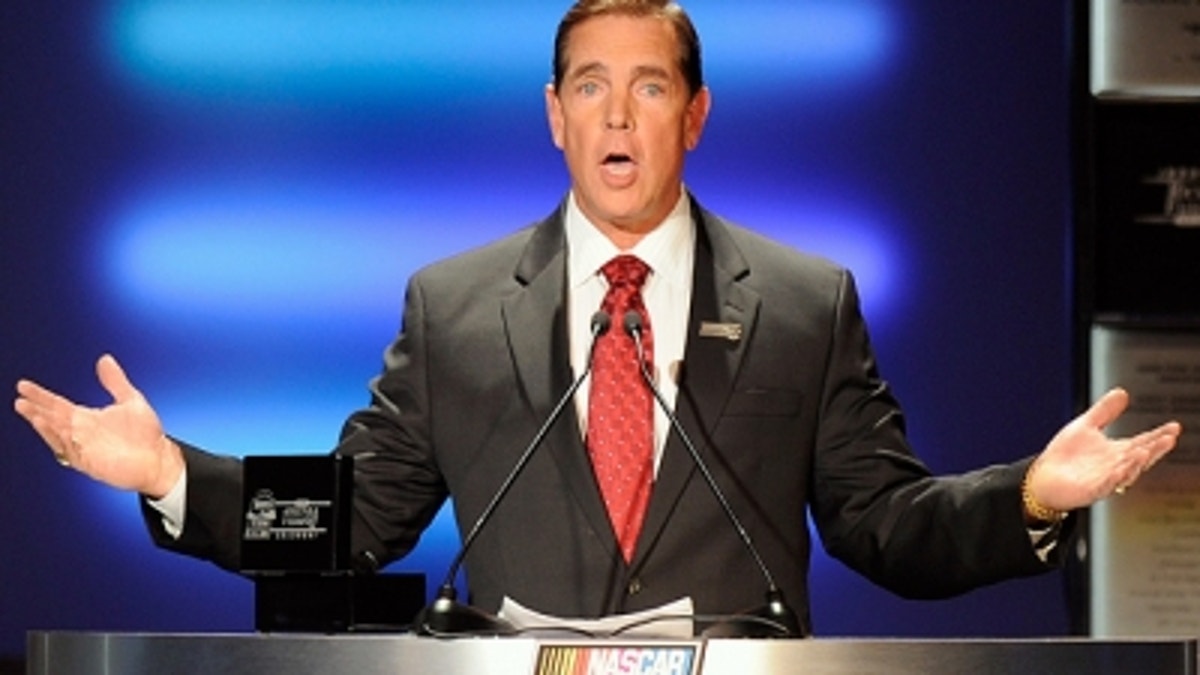 People still ask me after all my years in NASCAR how I can deal with the travel. I recently completed a nine-day trip with my oldest son and even he said, "I don't know how you do it."
Those of us that travel a lot, be it in NASCAR or in other professions just get used to it. It really does become second nature to us.
The beauty of having time off like we enjoy right now in our sport is precious. You can relax. You aren't on such a strict schedule. That goes a long way to regenerate and refocus you. When you are on the road in NASCAR, everything is structured. From the time you get on the plane — usually Thursday afternoon — your schedule is dictated to you.
You leave the hotel as a group at a certain time. Then you have practice and qualifying. Sunday brings you the race. Then there's the packing up and getting out of the track back to the airport. All this, just to do it all over again 35 more weekends — and don't forget, that doesn't factor in travel for testing.
When you are at home and on your own time all the rushing around goes away. You aren't under that constant gun of being here or being there at a certain time. Our sport can burn you to the ground with all the travel. Being at home you get to enjoy your own bed or the simple pleasure of taking your kids to and from school.
I literally have a system of two suitcases — a big one and a small one. If it's a long trip, then it's the big suitcase. If it's a short trip, then naturally it's the smaller one. This holiday season is the perfect opportunity for everyone in our sport to unwind and quite honestly, get back into what might be considered a real-world setting.
I don't mean this harshly, but the folks who work 40 hours a week and have the weekends off probably don't appreciate the weekends as much as we do. One weekend we are in Florida, the next might be Arizona, the next in Virginia. It's just a constant go, go, go in our sport. It's just so hard with our schedule to get the guys and gals enough time off to recharge. This time of the year is the best and longest opportunity to do that.
One of the hardest jobs a crew chief faces, and I have said this before, is making sure the road crew doesn't get burned out. Balancing out the individual schedules so guys can get some time off, no matter how short, is vital to trying to keep them fresh weekend after weekend. Having this time right now is again so precious in the racing community to have time for yourself and your family.