Greg Biffle not ready for retirement just yet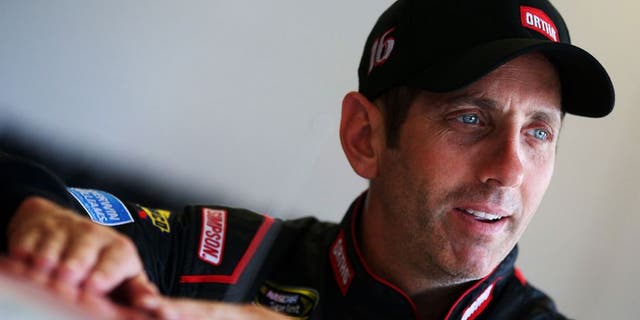 At age 46, Greg Biffle is the oldest full-time driver in the NASCAR Sprint Cup Series.
He shows no signs of being ready to follow drivers such as Jeff Gordon and Tony Stewart into retirement, however.
In fact, Biffle said Wednesday during the Charlotte Motor Speedway Media Tour presented by Technocom that, physically, he's feeling pretty darn well these days.
"You've got to stay in shape, and you've got to pay attention to what's going on around you," the Roush Fenway Racing driver said. "I'm in better shape now than I was five years ago -- I can certainly tell you that."
So what has been the biggest key to "The Biff" in improving his physical fitness in the past few years?
"Got my ass in the gym and started paying attention to what I eat," Biffle said. "You get comfortable, right? You're winning races and doing whatever. Our sport, I think, is a lot different than a lot of sports, and the endurance and shape of the driver at some point has something to do with it. But the mental sharpness and reflex skill and knowledge a lot of times are more important than the physique or physical skill of a guy.
"You look at Carl [Edwards] and look at Kyle [Busch] or look at Tony Stewart. Just because Carl's in better shape or lifts weights or does whatever doesn't mean that he's a better driver or better behind the wheel than Kyle is, or Tony Stewart or anybody else. But you've got to at least be at some level of conditioning in order to do what we do."