GRAPHIC VIDEO: Chicago Bulls' Kris Dunn shatters teeth in face-first fall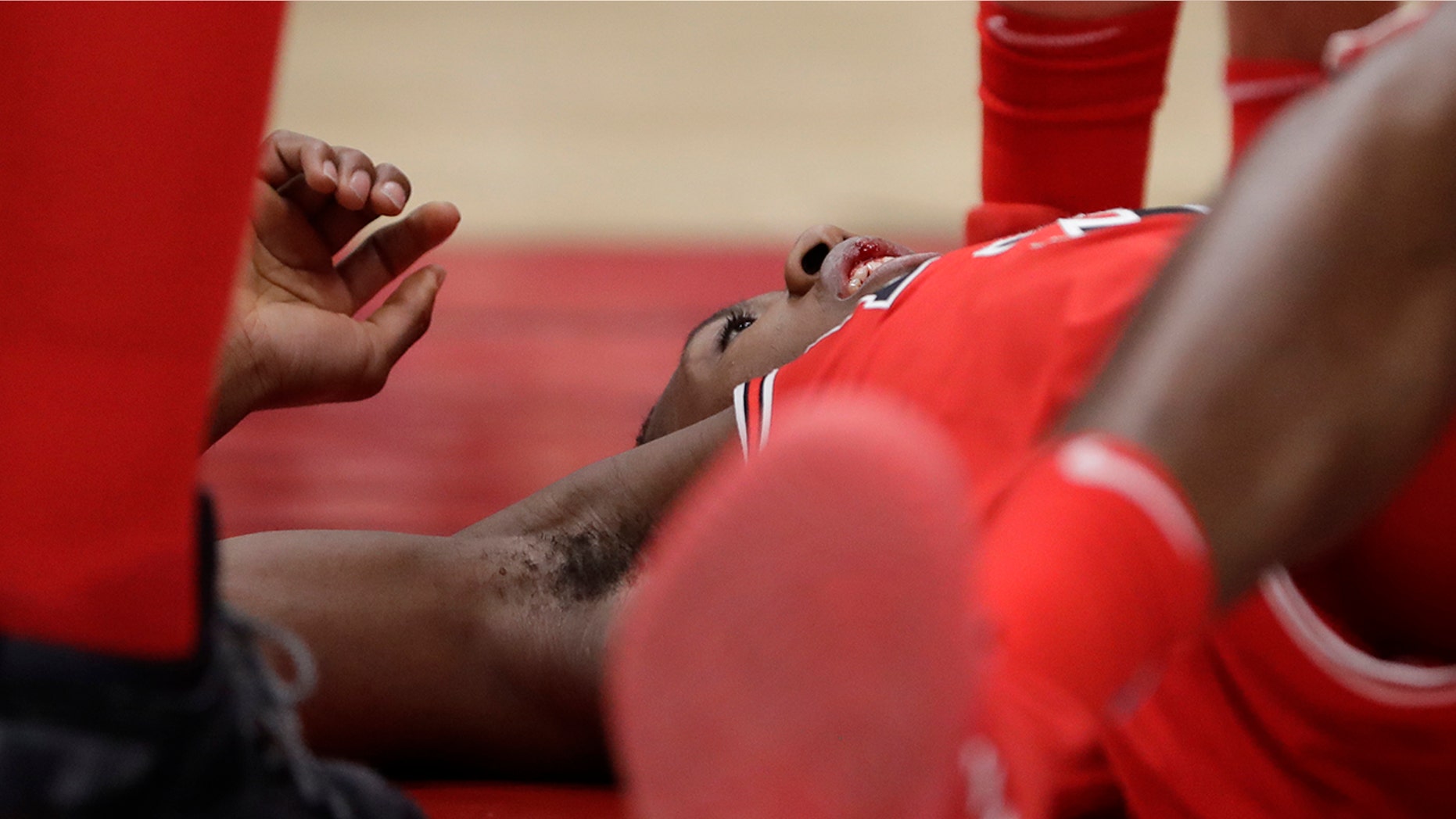 A Chicago Bulls point guard on Wednesday night dislocated two teeth and suffered a concussion after he face-planted after a dunk during a home game against the Golden State Warriors.
Kris Dunn took the fall during the final minutes of the game. While the team initially said he wasn't displaying any concussion symptoms, further evaluation determined he did suffer a concussion.
With 2 minutes and 52 seconds remaining in the fourth quarter, Dunn stole the ball and broke toward the net. He dunked the ball but the momentum carried him and he was unable to correct himself during the fall.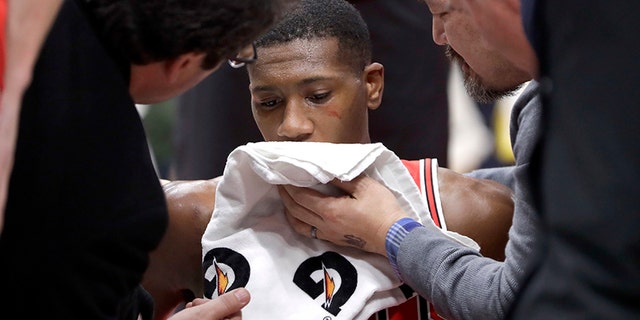 "He didn't lose teeth," Fred Hoiberg, the Bulls head coach, told ESPN. "There was a good little chunk that he took out of the floor. He's being evaluated. Tough kid."
Dunn was able to stand up and walk to the Bull's locker room after the fall. The team wrote on Twitter Thursday: "Dunn is out indefinitely related to the concussion."
The Bulls lost the game 119-112.
Fox News' Nicole Darrah contributed to this report.