Girl, 7, belts out national anthem at LA Galaxy game in viral video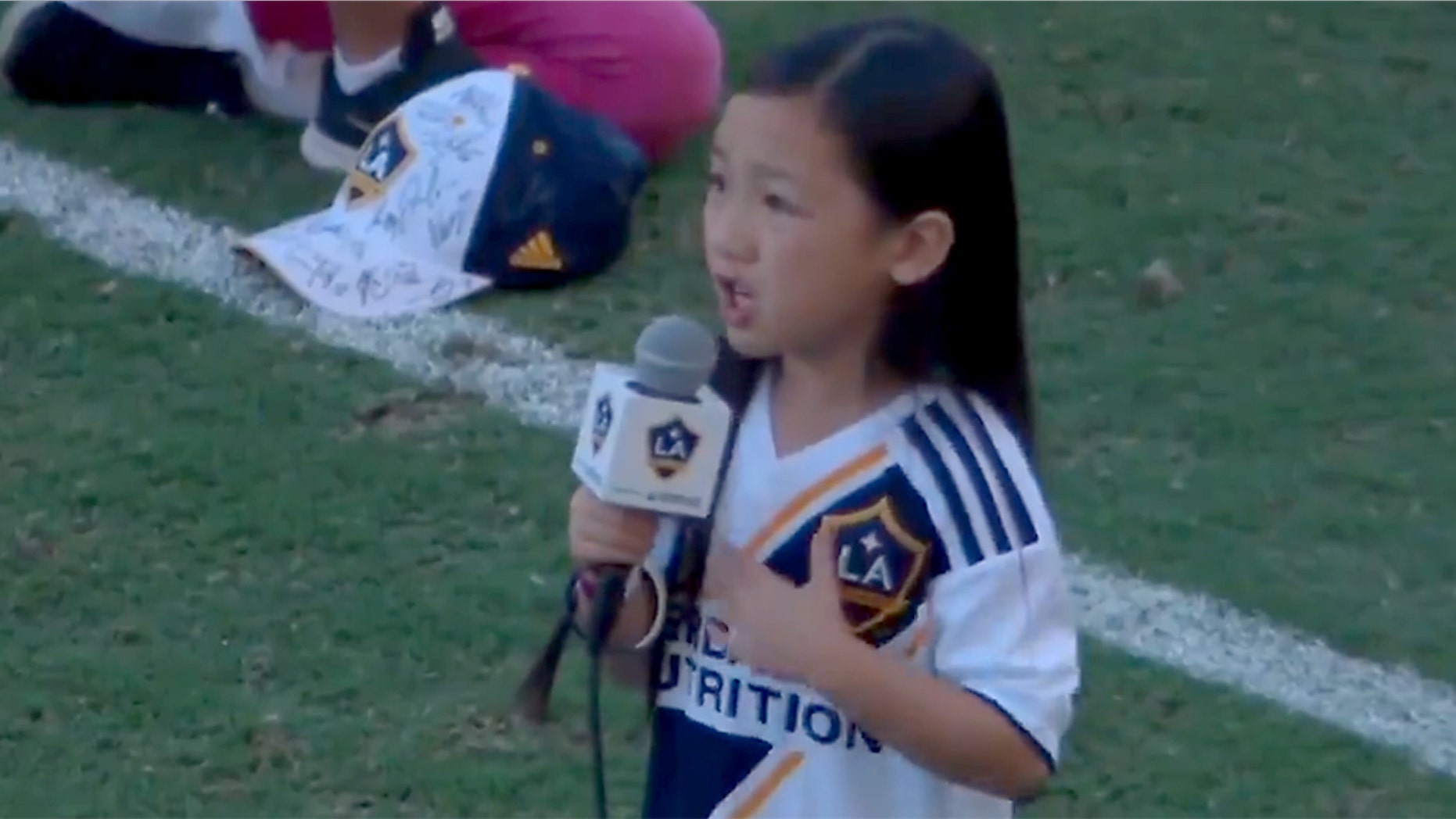 Soccer fans were treated to a seven-year-old-girl's impressive version of "The Star-Spangled Banner" on Sunday -- with the results captured in a now-viral video.
Malea Emma Tjandrawidjaja belted out the tune before a LA Galaxy-Seattle Sounders game at the StubHub Center in Los Angeles.
"MUST-WATCH: 7-year-old @MaleaEmma delivers one of the best national anthem performances in @StubHubCenter history," the LA Galaxy Twitter account said when sharing a video of her performance, which has been viewed more than 1.58 million times and racked up more than 740 comments.
Multiple Twitter users reacted to the video by complimenting the singer.
"I saw this today. She's amazing!!!" one commenter wrote.
PATRIOTS FAN, 3, BELTS OUT NATIONAL ANTHEM AT PRESEASON NFL GAME IN VIRAL VIDEO
Another added, "Wow @LAGalaxy she made me stand, take a knee, jump, and everything..A true American voice."
"Little boss lady ," a different commenter declared.
LA Galaxy forward Zlatan Ibrahimovic, 36, was among those who praised Tjandrawidjaja for her star turn.
"MVP of the game!" the 36-year-old Swedish athlete wrote.
Before taking the field, Tjandrawidjaja was named the winner of a #GalaxySocial Day Instagram Anthem contest, the team said.
NAVY VETERAN AND SINGLE MOM GETS SURPRISE AFTER COPS PULL HER OVER
LA Galaxy had another term to describe the girl -- "club legend" -- when it posted photos of her on Twitter.
The Seattle Sounders, who ultimately lost the game, also praised the youngster, calling her "fantastic."