Gibson not upset by Blake Griffin's flagrant foul: 'It's basketball'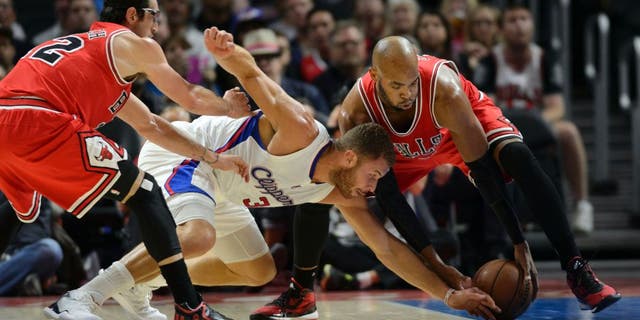 Blake Griffin was ejected from Thursday night's contest between the Clippers and the Bulls for catching Taj Gibson with a hard foul right across the face.
But there's no bad blood between the two players.
Griffin said afterward that it wasn't intentional, and Gibson wasn't at all upset by the excessive contact.
There can be situations where players get agitated with one another, and let their emotions get the best of them. But his clearly wasn't one of them.