From one beast to another: Simmons has thoughts on Fournette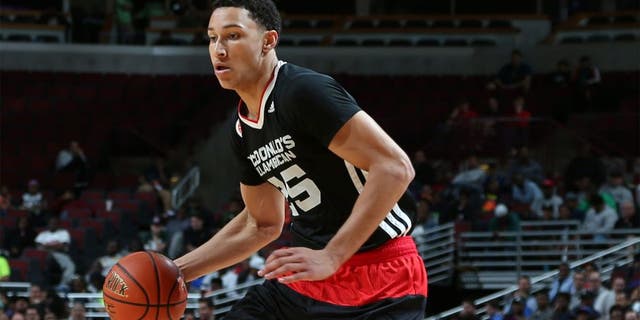 Simmons is regarded as one of the top basketball recruits to enter college in 2015 Brian Spurlock USA TODAY Sports
LSU forward Ben Simmons is a "beast" in the best sense of the word.
Regarded as one of the top high school recruits in the country, the Australian was selected as the preseason SEC Player of the Year. It's a significant denotation, considering Simmons has yet to play a single minute on the collegiate level.
With a mass amount of hype surrounding what will likely be his only year in college, Simmons surely knows a special athlete when he sees one.
Featuring on The Paul Finebaum Show Wednesday afternoon, Simmons was asked about current LSU running back Leonard Fournette.
Simmons opined that Fournette "is an animal on the field. It's hard to stop somebody that trucks through people, that has his size and speed."
Fans of the LSU basketball program can only hope Simmons has a similar impact on the hardwood.