France forward Karim Benzema arrested in blackmail case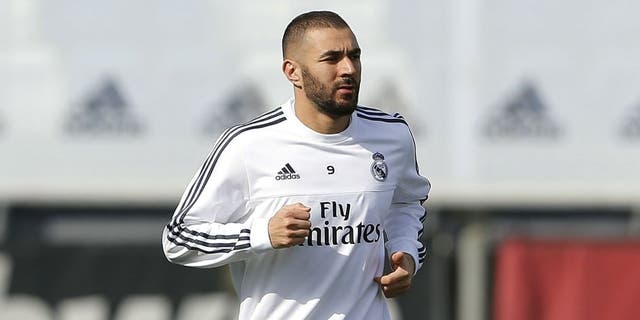 PARIS --
France striker Karim Benzema was arrested Wednesday as part of an investigation into a blackmail case over a sex tape involving another player.
A police official, who spoke on condition of anonymity because the investigation is continuing, told The Associated Press that Benzema was put into custody after being summoned to a Versailles police station.
Police are trying to find out what role the Real Madrid forward played in the extortion attempt targeting France midfielder Mathieu Valbuena, and if he actually tried to blackmail the Lyon player.
Three other people have been handed preliminary charges since October in that case.
Former France international Djibril Cisse was briefly detained last month after being suspected of conspiracy to blackmail, a charge with a maximum prison sentence of five years. Cisse, who has since retired from soccer, was released without seeing a judge.
Benzema's lawyer, Sylvain Cormier, was not immediately available for comment.
It's not the first time Benzema has been confronted with problems off the field. Five years ago, preliminary charges were filed against Franck Ribery and Benzema for soliciting an underage prostitute. Both players were questioned as part of a probe into a suspected network of prostitutes that operated out of a nightclub on Paris' glitzy Champs-Elysees. The case lasted three years before they were acquitted.