Forrest Griffin, Stipe Miocic and more work out at Pistons' practice facility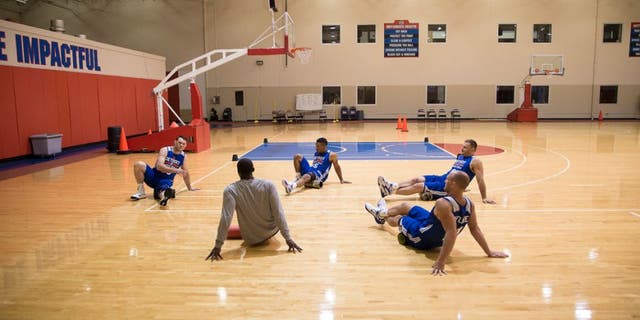 The Pistons got some new, temporary members recently. Well, sort of.
Retired former UFC champion Forrest Griffin, heavyweight contender Stipe Miocic and other active UFC fighters Kevin Lee, Ryan LaFlare and Aljamain Sterling worked out recently inside the Detroit Pistons' training facility in Michigan. The NBA team shared photos online through Twitter, and everyone involved seemed to be having a great time.
That even goes for Hall of Famer Griffin, who -- while a notoriously hard worker and over-trainer as an active fighter -- told us when we ran into him in Montreal this past April that he never goes to the gym anymore in retirement. The Pistons are set to go to the UFC's headquarters of Las Vegas later this month to work out with the promotion's staff.