First-Ever U.S. Telecast Of Super Bowl En Español Coming To A TV Set Near You On Sunday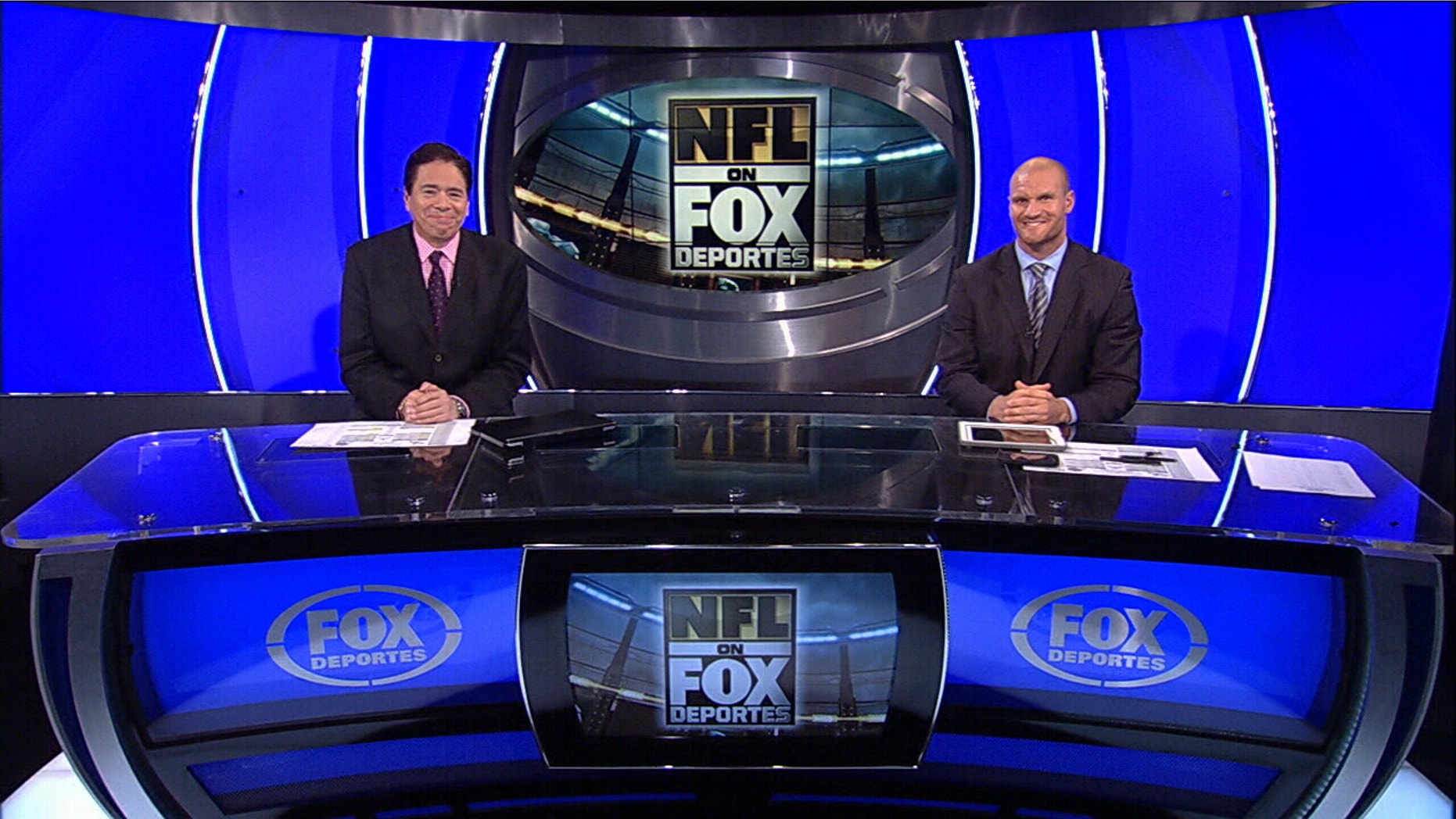 History is being made on Sunday in East Rutherford, N.J., but not necessarily on the playing field at MetLife Stadium. In the broadcast booth. One of them.
For the first time the Super Bowl will be telecast in Spanish in the United States. The game will be aired on Fox Deportes; doing the play-by-play is veteran American football and soccer announcer, John Laguna, while former Green Bay linebacker Brady Poppinga will do the color commentary.
"All my former teammates are quite shocked that this hasn't happened before," Poppinga told Fox News Latino, "given how big a deal the Super Bowl is among the Latino community."
"We're part of something historic," Laguna agreed. "'Crazy' is a good word to describe fans' response to what we're doing."
The NFL and Fox Deportes first announced the deal to air preseason, Thanksgiving Day and playoff games as well as the Super Bowl in 2013 and 2014. Financial terms of the agreement have not been disclosed.
Poppinga first learned to speak Spanish before enrolling at Brigham Young University, when he did a two-year missionary stint in Uruguay. "A lot of people there associated American football with rugby," he remembered. "They watched the Super Bowl, knew it was a big deal, but regular NFL games were late-night TV fare like infomercials."
He added, "Of course, that was in 1998, and the league has grown so much globally since then."
Laguna, who grew up in Mexico, has been an NFL fan since he was a little boy — "since the 1967 'Ice Bowl' between Green Bay and Dallas," he recalled.
Poppinga's transition to Spanish-language telecasts has been nearly seamless, according to his colleague. Impressive, given that "it's an entirely different style of announcing," Laguna said.
Fox Deportes' broadcast of the NFC Championship game already had a brush with greatness, of sorts. Just before he unloaded a load of bravado and emotion into Erin Andrews' Fox Sports microphone, Seattle Seahawks cornerback Richard Sherman conducted a somewhat saner interview with Fox Deportes' sideline correspondent, Troy Santiago.
"Richard Sherman knows his job," Poppinga said. "When he got to the bigger stage, he put on more of a show."