Fired Detroit Tigers pitching coach Chris Bosio says he used word 'monkey' in conversation that led to ousting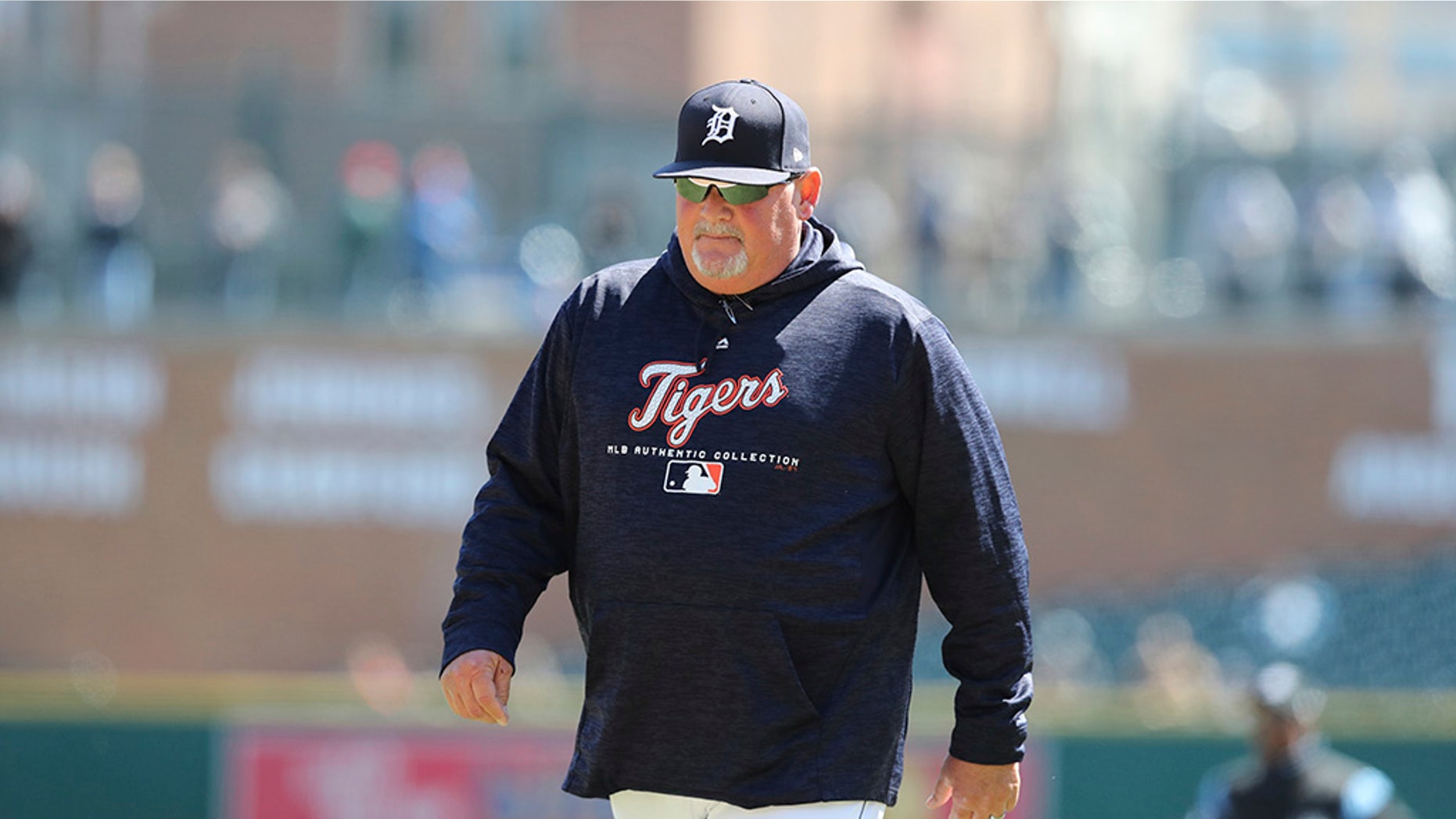 Fired Detroit Tigers pitching coach Chris Bosio said Thursday he was given the boot for using the word "monkey" in a conversation overheard by an African-American staffer.
Bosio, 54, was cut loose earlier this week for what the Tigers called "insensitive comments." According to WXYZ-TV, Bosio directed "racially charged language" at a team employee.
But Bosio told USA Today he wasn't talking about the employee or using the word in a racial or disparaging manner. He said he was using it to describe pitcher Daniel Stumpf, a white player who's pitched for the Tigers since 2017.
TELEMUNDO SUSPENDS HOSTS AFTER RACIST GESTURES: REPORT
"Someone in our coaches' room asked me about Stumpf," Bosio said. "And I said, 'Oh, you mean, 'Spider Monkey.'' That's his nickname. He's a skinny little white kid who makes all of these funny faces when he works out."
Bosio said the employee thought the conversation referred to him.
"The kid thought we were talking about him," Bosio said. "He got all upset. He assumed we were talking about him. I said, "No, no, no. We're talking about Stumpf.'"
Bosio said he was "crushed" by the Tigers' decision. He said he plans to file a wrongful termination lawsuit against the organization.
Meanwhile, Stumpf told the Detroit Free Press he was unaware of the nickname "Spider Monkey."
PENNSYLVANIA MAYOR'S 'RACIST' ANTWON ROSE PROTEST COMMENTS PROMPT CALLS FOR RESIGNATION
Tigers general manager Al Avila told USA Today he believes the team took appropriate action.
Bosio said, regardless of the incident, he still wants to be a pitching coach in the major leagues.
"I've got [to] protect myself someway, because this is damaging as hell to me. I've got to fight for myself. Everyone knows this is not me. I didn't use any profanity. There was no vulgarity. The N-word wasn't used. No racial anything. It was a comment, and a nickname we used for a player," Bosio told the paper.
He added: "This kid and I had a great relationship. This kid played jokes on me all spring, and I told him, 'Now you're offended, because you heard the word "monkey, or spider monkey," and it's not even directed at you.'"
Bosio pitched 11 years in the majors and spent the last six seasons on the Chicago Cubs' coaching staff.
Last year, Bosio came under fire after suggesting Milwaukee Brewers slugger Eric Thames might be using performance-enchancing drugs. He also had a heated confrontation with pitcher Jon Lester after a game in which Bosio pulled the pitcher over an injury.