FIFA prosecutors seek life bans for two South Americans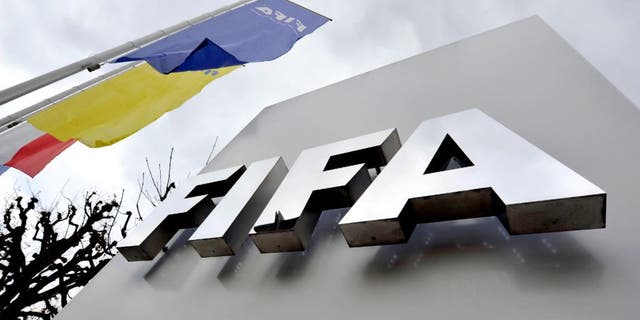 ZURICH --
FIFA ethics prosecutors are seeking life bans for two South American officials who have already pleaded guilty in a U.S. federal investigation of corruption in world soccer.
The FIFA ethics committee said Thursday it completed its own investigations into former CONMEBOL vice presidents Luis Bedoya of Colombia and Sergio Jadue of Chile. Bedoya was a member of the FIFA executive committee until he resigned in November.
FIFA ethics judges will now examine the six charges made against both men, including bribery and conflicts of interest. No dates have been set for the ethics hearings.
''Until formal decisions are taken by the adjudicatory chamber of the ethics committee, Mr. Bedoya and Mr. Jadue are presumed innocent,'' ethics prosecutors said in a statement.
Still, both men have admitted to criminal charges of racketeering and wire-fraud conspiracies.
A U.S. Department of Justice indictment unsealed in December said Bedoya and Jadue took ''annual six-figure bribe payments'' linked to tournament broadcasting rights.
The payments were made by a marketing agency in Argentina for the Copa Libertadores, South America's top club competition, to Bedoya from 2010 and Jadue since 2012, the indictment stated.
''As part of his plea, Bedoya agreed to forfeit all funds on deposit in his Swiss bank account, among other funds,'' the DoJ said.
Jadue forfeited funds in an account held in the U.S.
Both men resigned as president of their national soccer federation during the investigations.
A total of 41 soccer and marketing officials and marketing companies have been indicted by U.S. authorities or pleaded guilty in the ongoing corruption probe. All soccer officials implicated face being banned from the sport by FIFA's ethics court.