Fan calls out Conor McGregor for cropping her out of an Instagram photo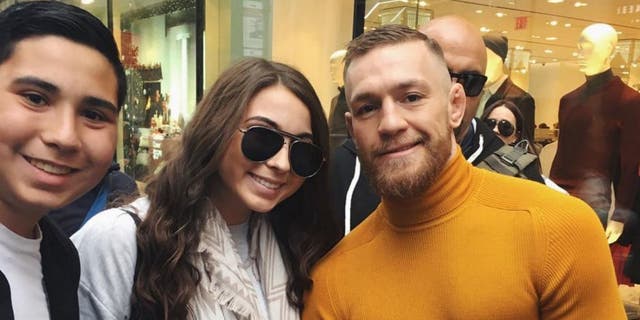 Some Conor McGregor fans - like this NYPD officer - had life-altering meetings with the current double UFC champion over the last week in New York City, but one woman who snapped a photo with McGregor on a city sidewalk hilariously found that McGregor had reposted the shot to his eight million followers after cropping her out.
McGregor, apparently fond of the way he looked in his sweater, captioned his upload "Gucci mustard." Safran was understandably crushed.
After her photo went viral, she responded perfectly by cropping McGregor out of the picture.
(Thanks to BuzzFeed for sharing this story.)