Famed Yankees broadcaster leaves fans baffled over Stanton home run call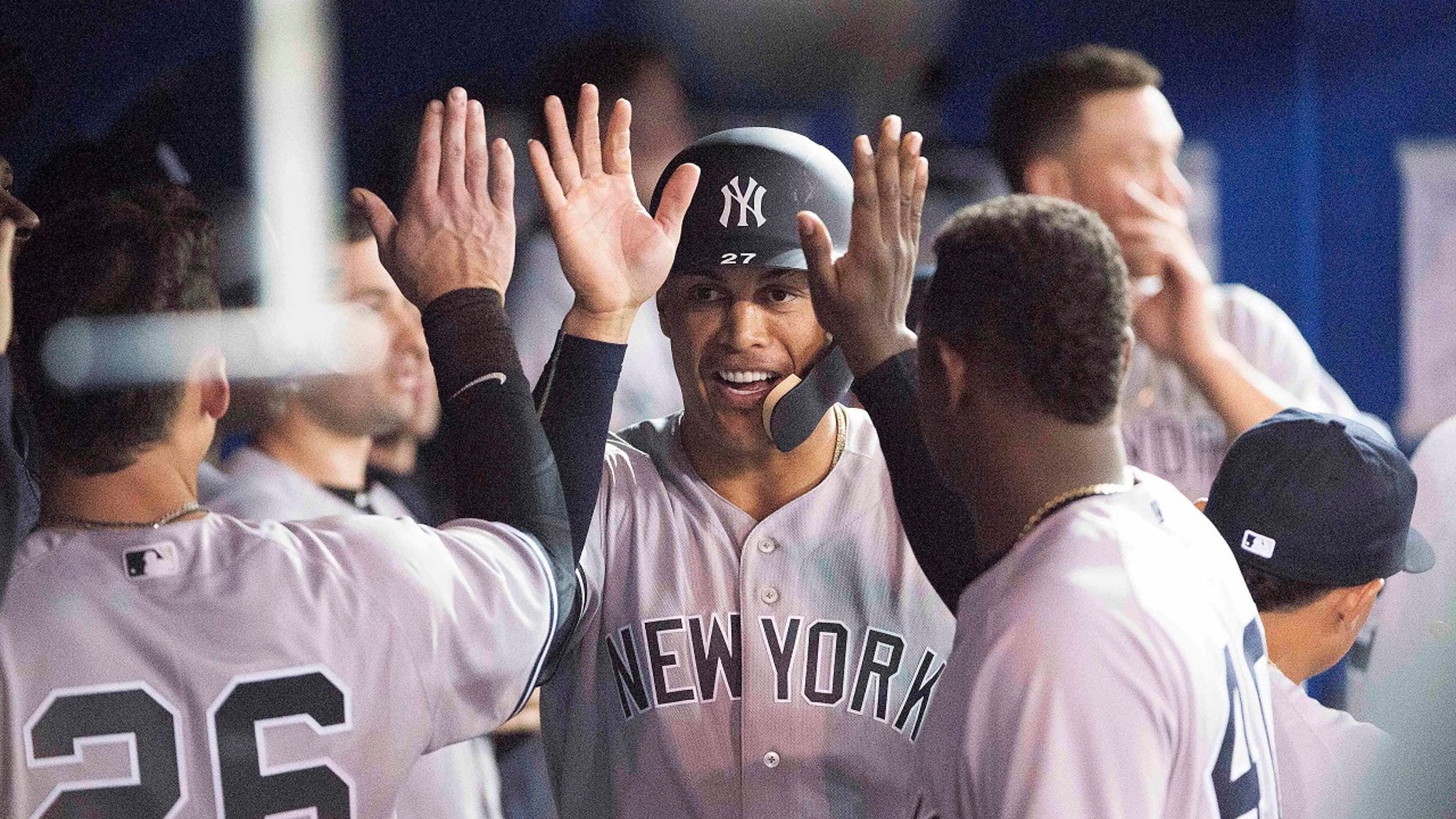 It was the home run call heard around the world, and then heard again.
New York Yankees fans were left perplexed after their longtime announcer John Sterling debuted his home run call for the team's newly acquired slugger, Giancarlo Stanton.
Sterling, an announcer for the team's YES Network, is famous for his, "It is high, it is far…" home run calls, but this time social media appeared to collectively sigh during two of his Opening Day calls.
Stanton is seen connecting with a pitch in the first innning.
"Swung on and drilled to deep-right centerfield. It is high. It is far. It is gone," Sterling said, as the ball sailed over the Toronto Blue Jays' Rogers Centre wall. "In his first Yankee at bat, Giancarlo, non si può stoparlo! It is a Stantonian home run."
The Italian phrase roughly translates to, "Giancarlo, you can't stop it."
"Am I missing something here. Is #GiancarloStanton #Italian," one Twitter user wrote. Another Twitter user posted, "[John Sterling clears throat] WHEN THE BALL HITS THE SKY LIKE A BIG_A PIZZA PIE, THAT'S GIANCARLO!"
Sterling reportedly spent the offseason preparing the home run call for Stanton, and repeated the Italian phrase when the slugger hit another homer later in the game.
Stanton was born in Panorama, Calif., and his mother has Puerto Rican ancestry, the Miami Herald reported in 2013.
Others took the opportunity to chime in with their own suggestions for Stanton's home run call.
"That ball was GONEcarlo! A Stantonion hit by Stanton," one user wrote, while another was hoping for "Stanton hits one to the Hamptons."