Twitter's Elon Musk has found a new training partner ahead of his potential battle of the billionaire's cage match with Mark Zuckerberg. On Twitter Monday evening, Musk agreed to begin training with none other than UFC Hall of Famer Georges St-Pierre.
"Ok, let's do it," Musk responded to the retired UFC superstar, who initially posted that he was a "huge fan" of Musk's and said it would be an "absolute honor" to train him.
"I'm a huge fan of yours and it would be an absolute honor to help you and be your training partner for the challenge against Zuckerberg," tweeted GSP, who is widely regarded as one of the best UFC fighters of all time and one of the greatest fighters in mixed martial arts history.
St-Pierre (26-2-0), a French-Canadian fighter who held championships in two different UFC weight classes, last competed in the Octagon when he resoundingly defeated then-UFC Middleweight Champion Michael Bisping in 2017. He came out of retirement for the match, defeated the champ and retired again, voluntarily vacating the title.
GOV. ABBOTT WEIGHS IN ON POTENTIAL MARK ZUCKERBERG-ELON MUSK CAGE MATCH: 'BIGGEST FIGHT'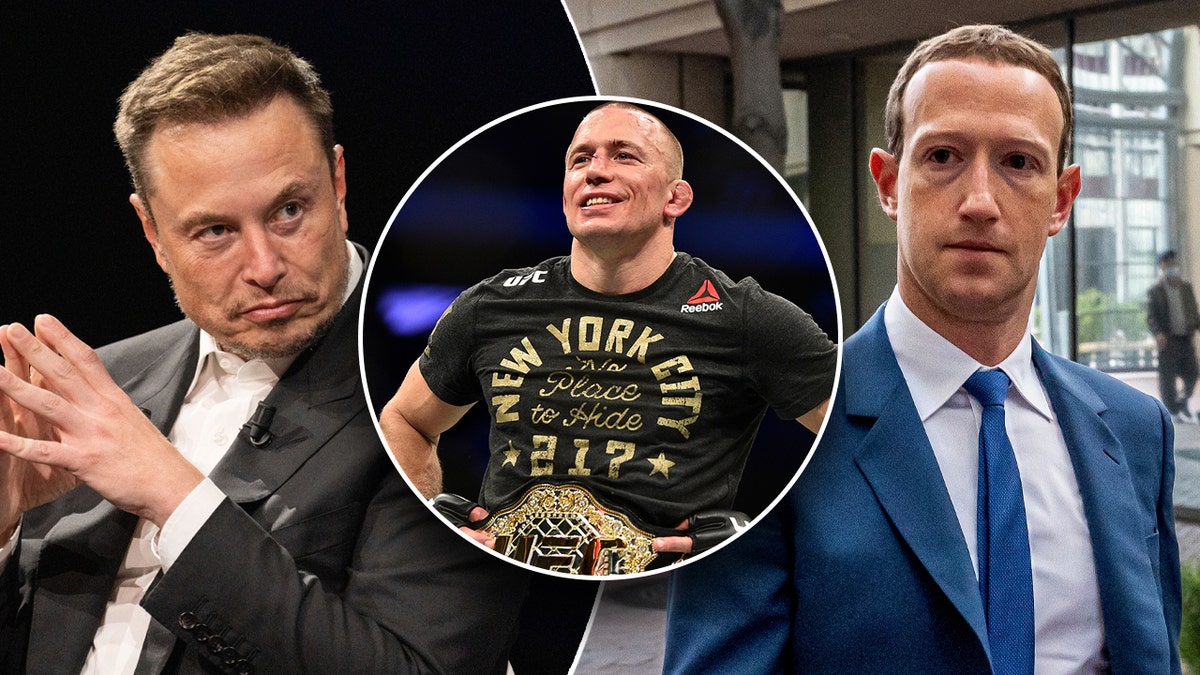 While retired, the UFC veteran regularly posts workout and training videos.
Musk, who owns also SpaceX, previously admitted to not regularly working out, although he tweeted Friday that he previously trained in "judo, Kyokushin (full contact) & no rules streetfighting."
What began as banter on Twitter between Musk, who owns and operates Twitter, and several users on the platform swiftly evolved into him issuing a challenge to fight in a cage match against Zuckerberg, the CEO of Meta, who owns Facebook and Instagram.
ELON MUSK, MARK ZUCKERBERG 'ABSOLUTELY DEAD SERIOUS' ABOUT FIGHTING IN UFC OCTAGON, DANA WHITE SAYS
The Zuck later accepted the challenge, with UFC President Dana White later confirming the two billionaires were "absolutely dead serious" about a potential bout.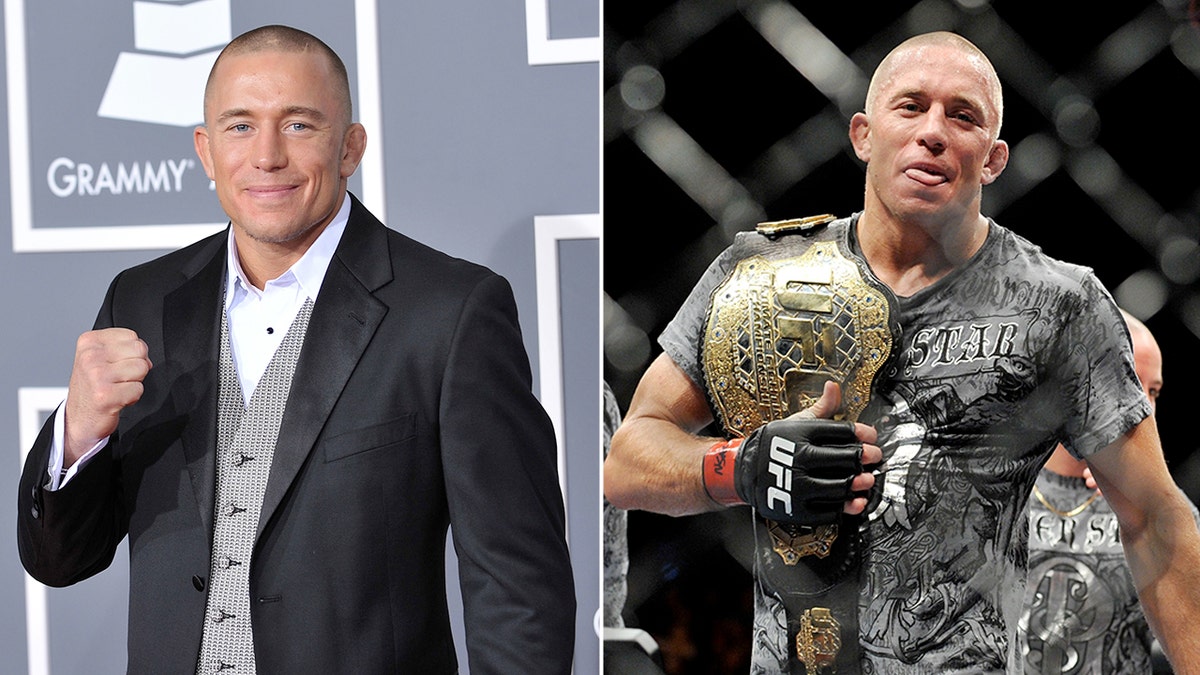 "They both said, 'Yeah, we'll do it.' They both want to do it," White told TMZ Sports.
White also speculated the celebrity contest could be the "biggest fight ever in the history of the world."
"This would be the biggest fight ever in the history of the world," the UFC president said." Bigger than anything that's ever been done. It would break all pay-per-view records. These guys would raise hundreds of millions of dollars for charity. You don't have to be a fighting fan to be interested in this fight. Everybody would want to see it."
MARK ZUCKERBERG AGREES TO CAGE FIGHT WITH ELON MUSK: 'SEND ME LOCATION'
He continued: "The biggest fight of all time was Floyd Mayweather and Conor [McGregor], I just think it triples that. I think it triples what that did. There's no limit on what that thing can make. … Everybody would watch it, everybody would want to see it."
The idea for a cage match stemmed from a report that Meta was working on a Twitter-like application that would be a direct competitor to the platform.
"I'm sure Earth can't wait to be exclusively under Zuck's thumb with no other options," Musk tweeted in response to the report.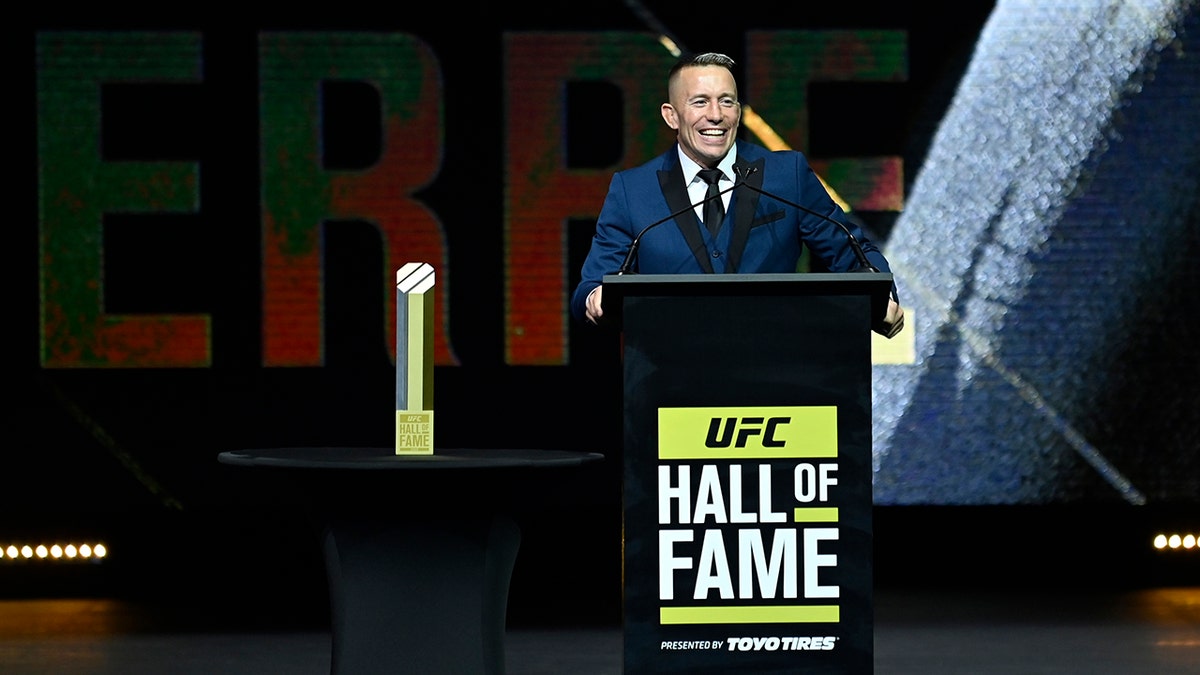 He then said he was "up for a cage match if he [Zuckerberg] is."
The next day, Zuckerberg appeared to accept the challenge on his own platform, saying "Send Me Location" on Instagram.
CLICK HERE FOR MORE SPORTS COVERAGE ON FOXNEWS.COM
"If this is for real, I will do it," Musk responded, suggesting the bout should take place in Las Vegas, inside a UFC Octagon.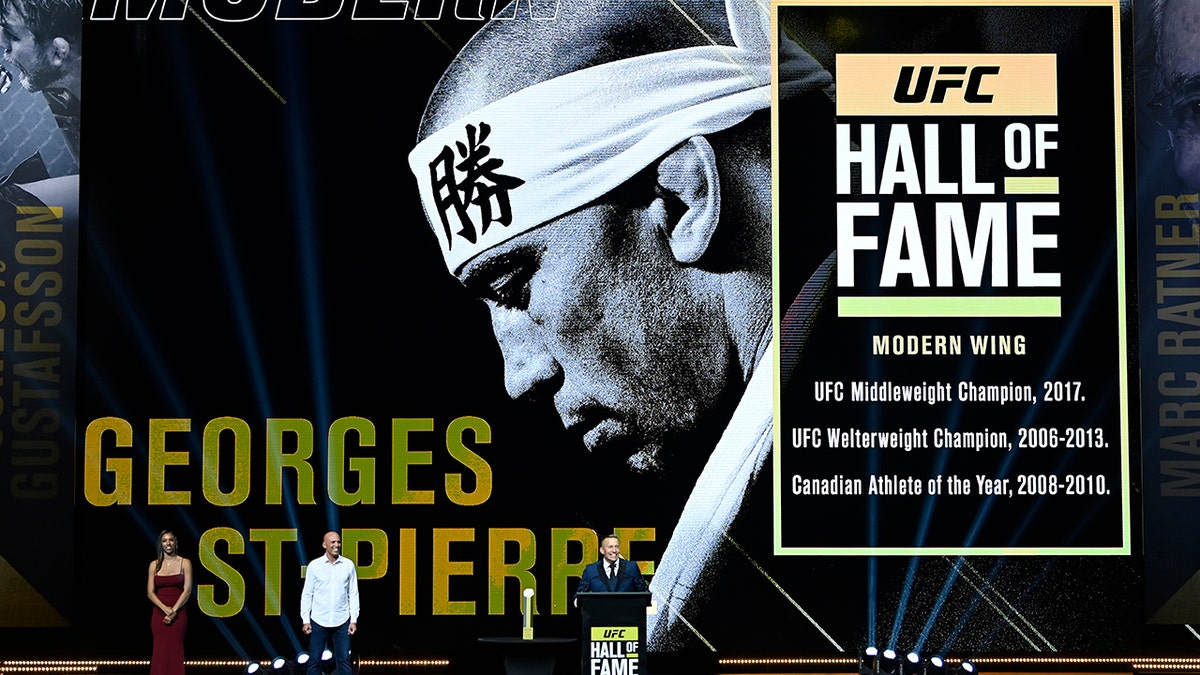 During the former two-division champion's reign in the UFC, he primarily dominated the welterweight division with submissions and TKO victories over some of the best in the sport at the time. He also holds wins over Johny Hendricks, Nick Diaz, Carlos Condit, Jake Shields, Josh Koscheck, Dan Hardy, BJ Penn, Jon Fitch, Matt Serra and Matt Hughes.
CLICK HERE TO GET THE FOX NEWS APP
He was inducted into the UFC's Hall of Fame Class of 2020.