Eagles GM weighs in on report that DE Brandon Graham is planning a holdout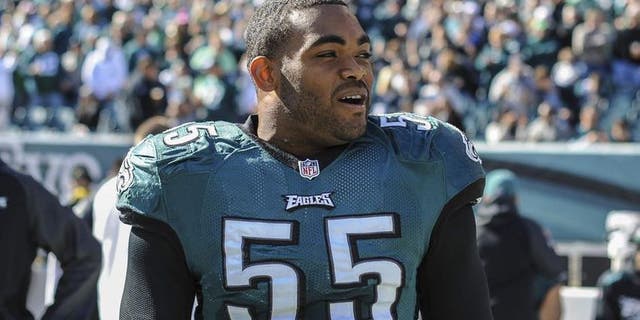 One day after there were conflicting reports as to whether Philadelphia Eagles defensive end Brandon Graham will hold out during organized team activities later this month, the teams GM addressed the situation in a Thursday interview with PFT Live.
Philly.com cited NFL sources that said Graham, a second-team All-Pro last season with 5.5 sacks, has stopped attending workouts and is expected to skip OTAs and possibly a mandatory June minicamp if the Eagles dont renegotiate his contract. CBSSports.com had a different take.
This media-on-media crime, I just like being a bystander to it. Its kind of fun to watch, Roseman told PFT Live. I may have a rooting interest in who Im rooting for.
Roseman did not, though, put to rest the notion that the 29-year-old Graham may be dissatisfied with a four-year $26 million contract that will pay him $6.5 million in each of its last two seasons.
Thats a better question for him. I dont talk about contracts of our players. Those are personal. I would say every day that Brandons been in here, and the only days he hasnt been in here are the last couple, hes had tremendous attitude, tremendous work ethic, and all our conversations with him have been tremendously positive.