Did Golden State Warriors owner Joe Lacob jinx his team?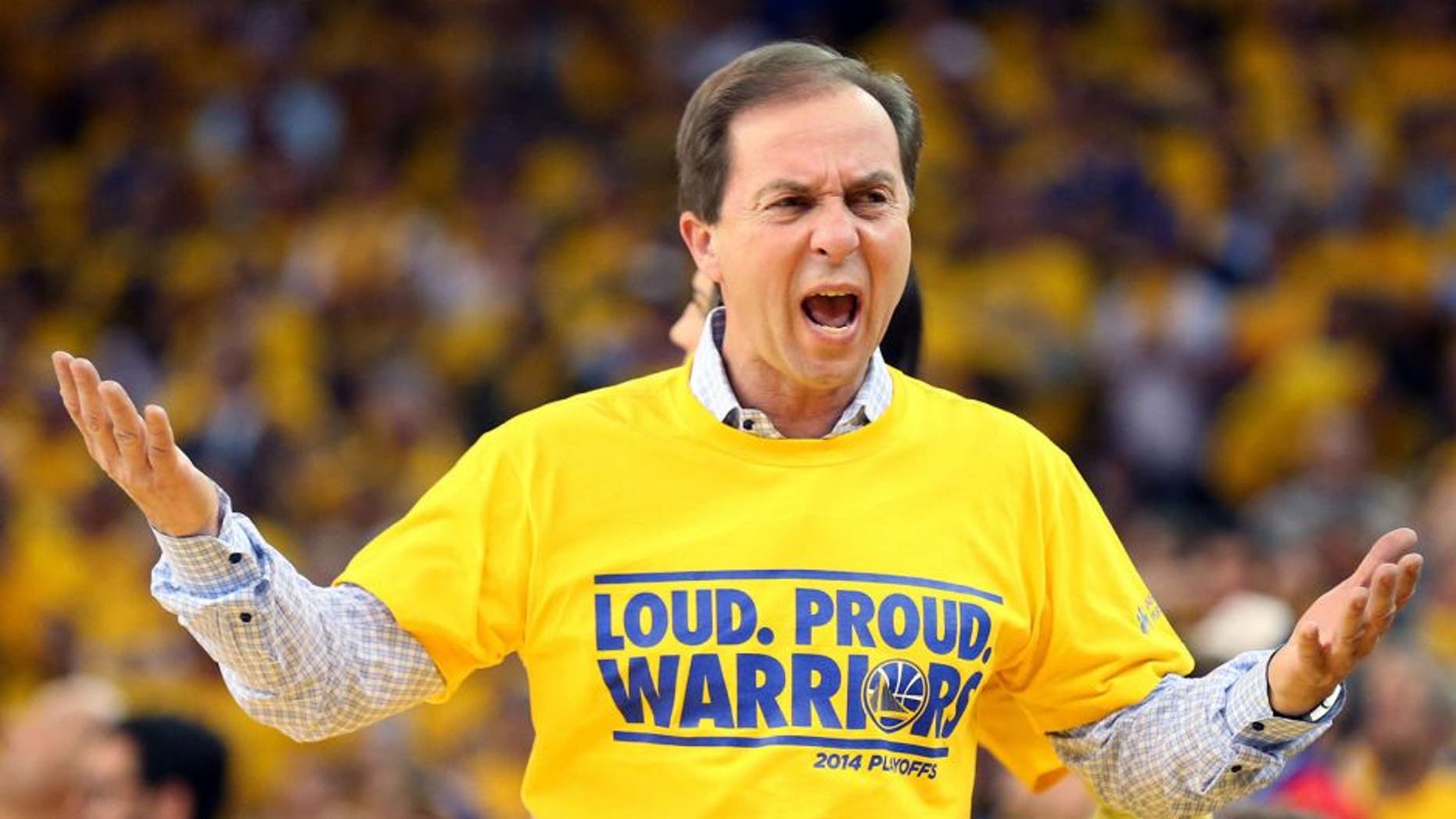 The Golden State Warriors won an NBA-record 73 games this season. They ran through the league, defiling opponents night in and night out with historic three-point shooting and cement-wall defense, wrapped inside a traveling circus atmosphere.
For 16 months, the Warriors were the best and most thrilling team in the sport's history, and, at least at the ownership level, all the success got to their head. Now that Golden State trails the Oklahoma City Thunder 3-1, these words from Warriors owner Joe Lacob are resurfacing in a karmic way (via New York Times Magazine):
When I asked him about the previous night's game, he could hardly contain himself. He boasted that the Warriors are playing in a far more sophisticated fashion than the rest of the league. "We've crushed them on the basketball court, and we're going to for years because of the way we've built this team," he said. But what really set the franchise apart, he said, was the way it operated as a business. "We're light-years ahead of probably every other team in structure, in planning, in how we're going to go about things," he said. "We're going to be a handful for the rest of the N.B.A. to deal with for a long time."
If you believe in jinxes, there's a solid case to be made that Lacob's comments jinxed Golden State:
The arrogance is bothersome, along with the flat-out ridiculousness in saying the Warriors are so far ahead of every other organization in the league. Yes, they're highly intelligent and accomplished. But no franchise will ever outsmart luck. Steph Curry slipping on a wet spot against the Houston Rockets and spraining his MCL? Draymond Green hurting his ankle in Game 5 against the Portland Trail Blazers?
There's no getting around injuries, or having your best player drown in an inexplicable shooting slump.
It's always better to be humble and gracious, particularly in a field like professional sports, where so many factors outside any person's control can influence who wins and who loses. Lacob may have to find this out the hard way.