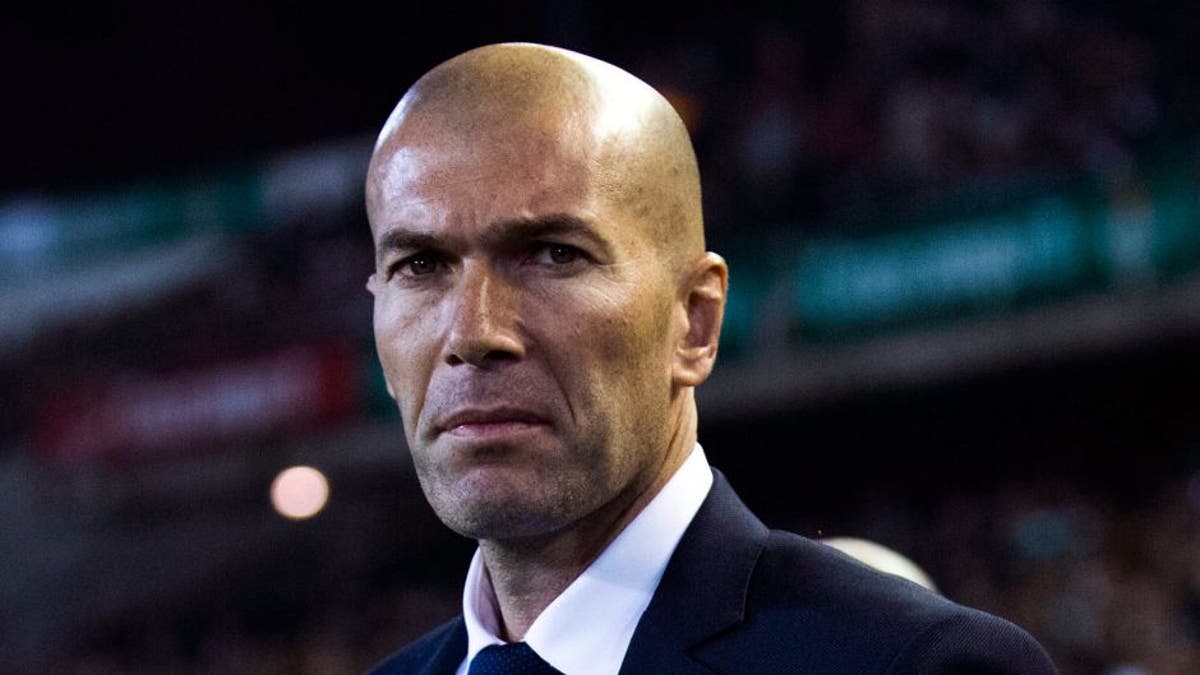 Any sane club would look at their undisputed legend, now manager, who they appointed despite his having no prior experience leading a first team, and give him at least a year, if not two, to prove that he was up to the job. The concept of firing him, barring an unimaginable collapse, would be laughable.
Real Madrid are not a sane club. They are, well, Real Madrid.
Zinedine Zidane was one of the best players of all time and the face of the club for years. He transitioned to management at the club, at the behest of Jose Mourinho, became their sporting director and then their academy team coach. He took every step, learned the entire way and had the support of some of the brightest men in the sport. It was only a matter of time before he was going to be put in charge of the first team and when Rafa Benitez was sacked, he got his chance -- he was handed the keys to one of the biggest clubs in the world.
Still, despite his inexperience, an unbalanced team that club president Florentino Perez has bastardized for years and having to clean up the mess left by Benitez, Zidane won't be afforded time to learn on the job or rebuild a broken squad. He is the manager of Real Madrid and, as such, he is on the hot seat, as was every Real Madrid manager before him.
The La Liga title slipped away long ago. They may only be 12 points back of first place Barcelona, but when you're chasing the Catalonian juggernaut, 12 points might as well be 24. Los Blancos also have Atletico Madrid providing a buffer between the El Clasico rivals, so it's not even a matter of simply chasing Lionel Messi and Co. The league is gone, and it was before Zidane even took the reins.
Of course, Zidane doesn't have the Copa del Rey to chase either. The Merengues were eliminated from that when Benitez and the rest of the club weren't aware that Denis Cheryshev was supposed to be suspended in the competition and played him in the round of 32, earning the club an automatic elimination.
All Zidane has now is the Champions League. It is the only competition he was handed a generally clean slate in with a fair chance to even compete for the title. And because he is at Real Madrid, he may need to make a good run at the European title to enter next season with any sort of support from Perez, the ax-wielding star-chaser calling the shots at the Bernabeu with seemingly no concept of building a functioning soccer team.
Things have gone well so far, with Real Madrid winning the first leg of their round of 16 tie, 2-0. Now they're set to play Roma in the second leg (Tuesday, 2:45 p.m. ET on FS1, FSGO) with a foot in the quarterfinals. But simply making the quarterfinals isn't always enough at the Bernabeu. They must thrill en route to that round and, if they go out at that stage, there can't be any sort of embarrassment in it.
That is what Zidane has been tasked with and why, even up heading into the second leg, he needs Cristiano Ronaldo, Gareth Bale and the rest of the Merengues to put forward a great performance. Simply winning isn't enough, even for a manager who wasn't given a chance to win in two competitions.
Zidane's Real Madrid have lost just one of 11 matches and he has united a squad that was anything but under Benitez. Right now, there is nothing but optimism at the club -- at least with regards to Zidane's stewardship -- and support for Perez's ridiculousness seems to be waning, but Real Madrid haven't lost their identity. They are a club without patience, and that won't change for Zidane.
After all, the Merengues fired Carlo Ancelotti a year after he won the Champions League in 2014, an incredible accomplishment considering he was handed an ill-fitting team that lacked a capable tackling midfielder or anything resembling a plan. Perez's failures were taken out on Ancelloti and the Italian was blamed for not winning a trophy the season following his European triumph, considered sacrilege at the Bernabeu, and this despite the fact that Benitez was lined up as his successor.
Nearly a year later, it is still impossible to comprehend -- a big, powerful club capable of hiring the best and brightest minds, fired Ancelotti to hire Benitez.
That is the club where Zidane is the leader, or at least that's what is perceived. In reality, Perez runs things and, as such, Zidane has pressure to perform. It doesn't matter the circumstances or the various reasons a fair evaluation is at least months away.
Zidane needs to win. He needs to thrill. He needs to do it in the Champions League and he needs to do it now, or he may not be at the Bernabeu in a year's time.