Dellin Betances' lost case against the Yankees shows the arbitration system is broken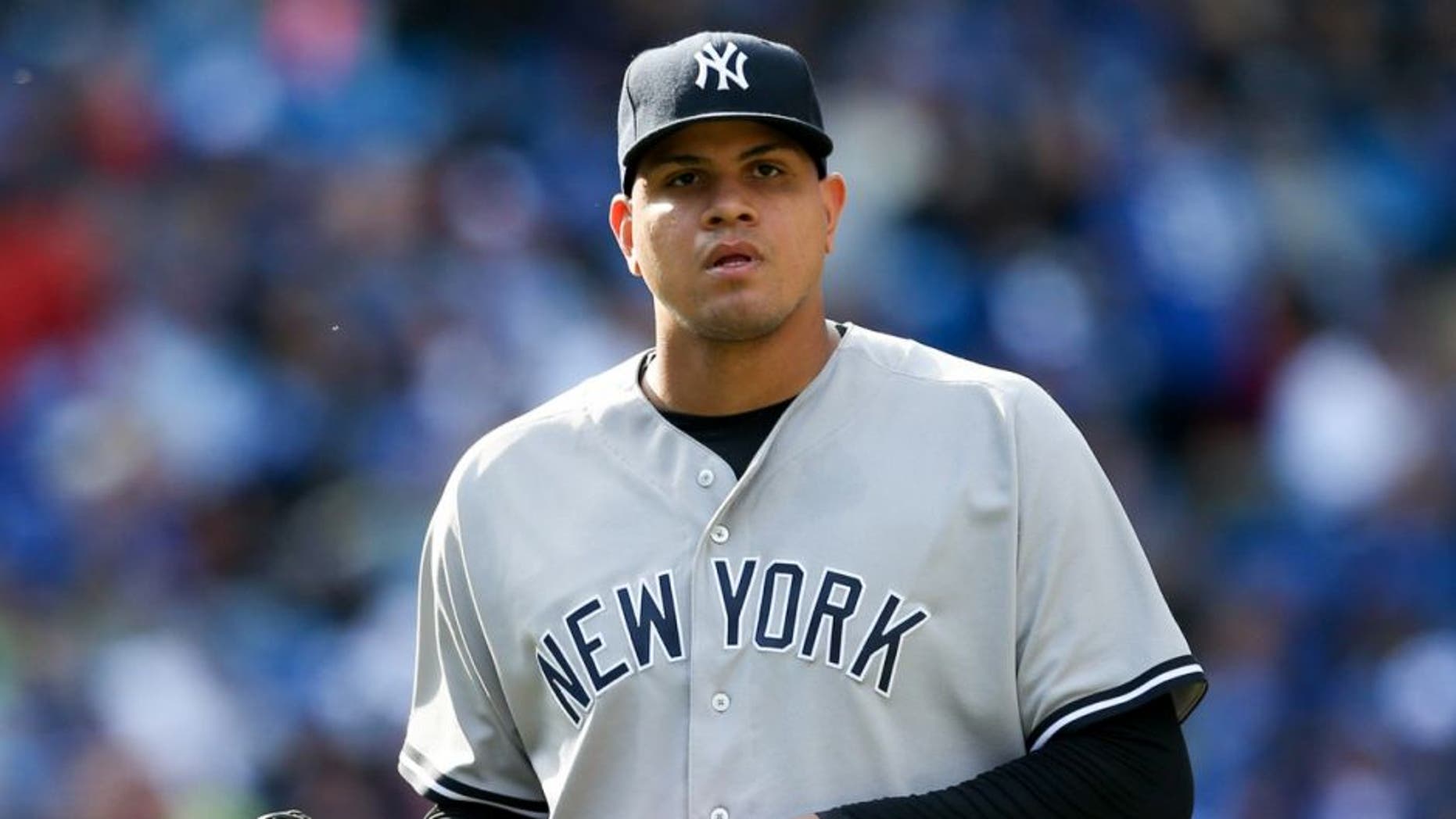 Saves? Really? Somewhere in the baseball universe there is a place where saves are still viewed as a primary measure of a reliever's performance? A place, no less, where it is determined how a reliever gets paid?
Yes, that place exists, all right -- behind closed doors, in arbitration hearings, and even in the offices of agents and executives where settlements for eligible relievers are reached before hearings ever take place.
To understand all of the crazy that occurred Saturday after the Yankees' Dellin Betances lost his arbitration case -- the needlessly provocative comments by Yankees president Randy Levine, the unusually forceful responses by Jim Murray, Betances' lead agent, and Rick Shapiro, a top union official -- you must understand that the arbitration system is broken, at least when it comes to determining the values of elite setup men.
Saves. That's what we're talking about here. Betances hasn't earned enough saves.
Never mind, as pointed out by Fangraphs, that no reliever in the last three years has thrown more innings than Betances. That only Aroldis Chapman and Andrew Miller have higher strikeout rates. That only Chapman, Miller, Wade Davis and Zach Britton have lower ERAs.
The arbitration panel awarded Betances, in his first year of arbitration, the Yankees' offer of $3 million rather than his request for $5 million -- a request that, ahem, was $600,000 below what a lesser reliever, Trevor Rosenthal, received at the same stage a year ago in his settlement with the Cardinals.
Rosenthal had 96 saves the prior three seasons. Betances has just 22 in his career. And the arbitrators, unwilling to set a precedent for a setup type -- you know, the Miller type that is now dominating postseasons and striking free-agent riches -- made a decision that was consistent with the history of the process, if not actual baseball reality.
Betances, his agents, and the union had a valid case, contending that he is unique. The Yankees, too, had a case, arguing that they will pay Betances the highest salary ever for a setup man in his first season of arbitration eligibility.
But seriously, why are we even having this discussion?
Better question:
Why does baseball continue to determine the salaries of three-to-six year players in arbitration at a time when data-driven formulas could do the job just as well at a fraction of the cost in dollars and man-hours?
"Arbitration is the most costly and time-consuming process in all of pro sports," one agent said. "There is nothing close."
Agents and club executives spend countless time on arbitration cases, sometimes hiring outside counsel to assist in the process. And to what end?
The range of salary possibilities for a player such as Betances was known before the sides ever started negotiating. The $2 million difference in the filing numbers, while relatively small in a sport that pays top players hundreds of millions, was the second largest in this class. Drew Pomeranz and the Red Sox had a difference of $2.1 million, and settled for slightly below the midpoint.
One team executive made the point Saturday that clubs develop statistical models for everything they can think of, projecting what players might accomplish, projecting what might teams might achieve, and more. So, why not develop a model to determine salaries for arbitration-eligible players, too?
The union and management could jointly determine the proper statistics to evaluate each position, adjusting the formulas perhaps every five years to account for how the game evolves (not long ago, remember, teams placed greater value on one-dimensional power hitters, less on elite setup men.)
A pool of money would be set aside for each arbitration class, adjusted each year to account for inflation. If an individual player believed that he was getting shafted, at least he would know that one of his peers was benefiting, receiving the money that he did not.
Gone would be the occasionally contentious, face-to-face hearings -- Betances said he felt the Yankees "trashed" him during their 90-minute encounter.
Gone would be the inflexible "file-and-trial" strategy that many clubs employ, ending any negotiation after the initial exchange of numbers. The clubs say they use "file-and-trial" to force both sides to engage in serious talks, then file realistic proposals if no deal is reached. The players believe that the approach is unnecessarily confrontational and outside the spirit of the process, which is designed to produce settlements, not hearings.
Gone, finally, would be the three-person panels whose decisions often are unpredictable, but usually end up close to even in the final accounting, heaven forbid the arbitrators lose their jobs.
Surprise! The clubs won eight cases this year, the players seven.
Most players and clubs are unwilling to subject themselves to the whims of the panels -- 168 of this year's 183 cases (92 percent) ended in settlement. By and large the system works. But that doesn't mean it's efficient or something that baseball should continue, simply because the process has been in place since 1974.
Don't hold your breath waiting for such a discussion -- the new collective-bargaining agreement extends through 2021, and the players and owners could not even reach a deal on September roster limits in their most recent negotiations.
For now, a minor adjustment would suffice: Let's see relievers valued in arbitration the way they are valued in the industry as a whole.
Would that require too much effort? Is that so much to ask?