Dansby Swanson ready to put work ethic into practice at Hillsboro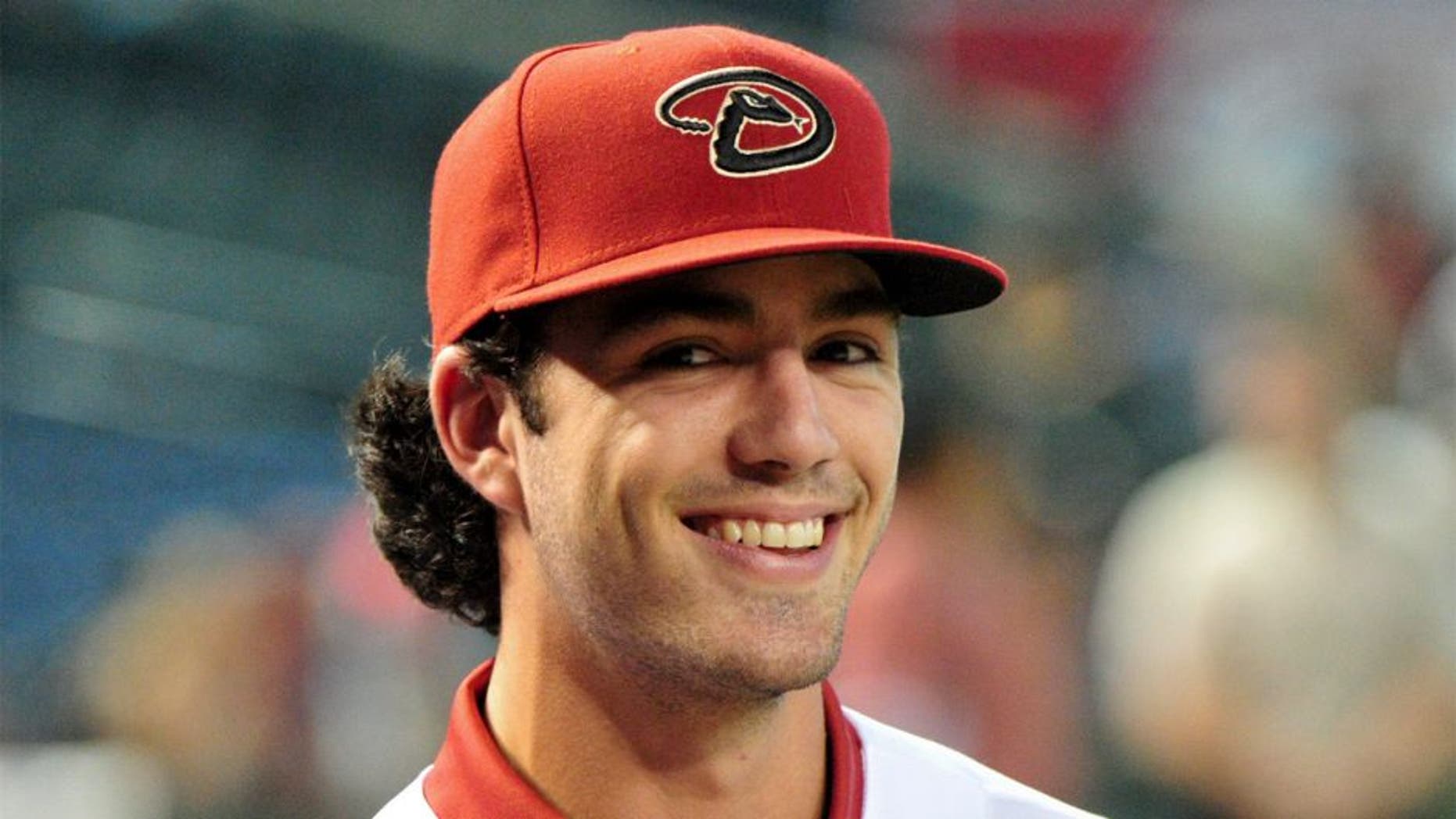 PHOENIX -- Nearly three weeks after being hit in the face with a pitch that left him with concussion symptoms and a cut that necessitated 14 stitches, Diamondbacks top pick Dansby Swanson is finally expected to suit up for one of the organization's minor league teams for the first time.
The Diamondbacks said Monday via email that Swanson would be "in uniform" Wednesday for the Hillsboro (Ore.) Hops, Arizona's short-season Single-A affiliate nearly a month after he signed his first baseball contract.
It was clear before his injury how much it meant to Swanson to take the field as a professional ballplayer.
"It's actually kind of funny just because I still haven't even graduated school yet and you're out doing incredible things," he said July 20, when he was introduced as a Diamondback three days before his injury. "It's an awesome experience. It's something, like I said, I've dreamed about this ever since I was a little kid. Now it's finally here so I'll just be able to take it in bit by bit."
That measured, focused approach has been Swanson's way for as long as Vanderbilt coach Tim Corbin can remember, all the way back to Swanson's first year as a Commodore.
Swanson, who played for Corbin at Vanderbilt from 2013 to 2015, came into Corbin's office during his freshman year for a meeting after fall practices had wrapped up.
After listening and taking notes for a few minutes, he looked Corbin in the eye and simply told him, "I want to be the best player you've ever had at Vanderbilt."
"Then he just proceeded to tell me how he'd like to do it," Corbin said. "What came out of his mouth was more about being the best person he could be first. And I think in saying that, he essentially defined how he went about his three-year career here at Vanderbilt."
After missing most of his freshman year with a shoulder injury, Swanson hit .334 over his final two seasons for the Commodores while facing pitchers from the SEC, arguably the toughest baseball conference in the nation. He did so from the traditionally soft-hitting positions of shortstop and second base, where he moved out of necessity for his sophomore season.
In 2015, his junior season, Swanson returned to his natural shortstop position and hit 15 home runs, good for fifth in the conference, after hitting three in 2014.
"I just felt that he was one of those kids who came from good beginnings, great foundation," Corbin said. "And when he came here, his attitude, his investment, his way never deviated. He's one of the most consistent kids we've had in our program in every way: socially, academically, athletically."
Vanderbilt outfielder Kyle Smith, who played three years with Swanson and lived with him for two of those years, said Swanson demonstrated a relentless dedication to everything he did.
"In college, it was academics or athletics or strength training or conditioning — his drive to be successful in whatever he's doing," Smith said. "If he puts his name on something, it's going to be quality, it's going to be good."
Both Smith and Corbin spoke at length about Swanson's "care level" in baseball pursuits as well as off-field endeavors.
"He loves that locker room," Corbin said. "He loves team. He loves what it's about."
Swanson echoed those sentiments last month when he was introduced at Chase Field.
"I've tried to become close with my teammates," he said. "I think for me, my goal is be the best that I can be because that's what I can control. You can't really control the external factors, so for me, just go out there and be the best that I can be, not only as a player but as a person as well."
Corbin believes Swanson will make his way to the big leagues fairly quickly once he returns from his injury, saying that he will not be bogged down in any sort of "minor-league grind."
"He'll see this as a lifestyle," Corbin said. "It's just not going to take him very long. His skill set is just too good. His human fundamentals and his baseball fundamentals, they'll all blend in and make him the person and allow him to achieve and stay where he is. It's just plenty of contained confidence."
Corbin believes Swanson's presence elevated the Commodores to a championship level. Vanderbilt won the College World Series in 2014 and finished as runner-up this year.
"He was on a team in 2013 as a freshman and got hurt and we had one of the best teams we've ever had a Vanderbilt but yet we didn't go to Omaha," Corbin said. "And then you take Dansby and once he's front and center, we go to Omaha twice and we play in the final game twice."
Smith said Swanson is simply a standout.
"I've played with a lot of talented players but he's the one who continually wows me," Smith said. "Day after day, he does something, he makes a play, he gets a hit. I'm now in awe of many players, but with him I'm like, 'Wow, he's different.'"