Dana White: 'Cyborg' was never offered a fight with Ronda Rousey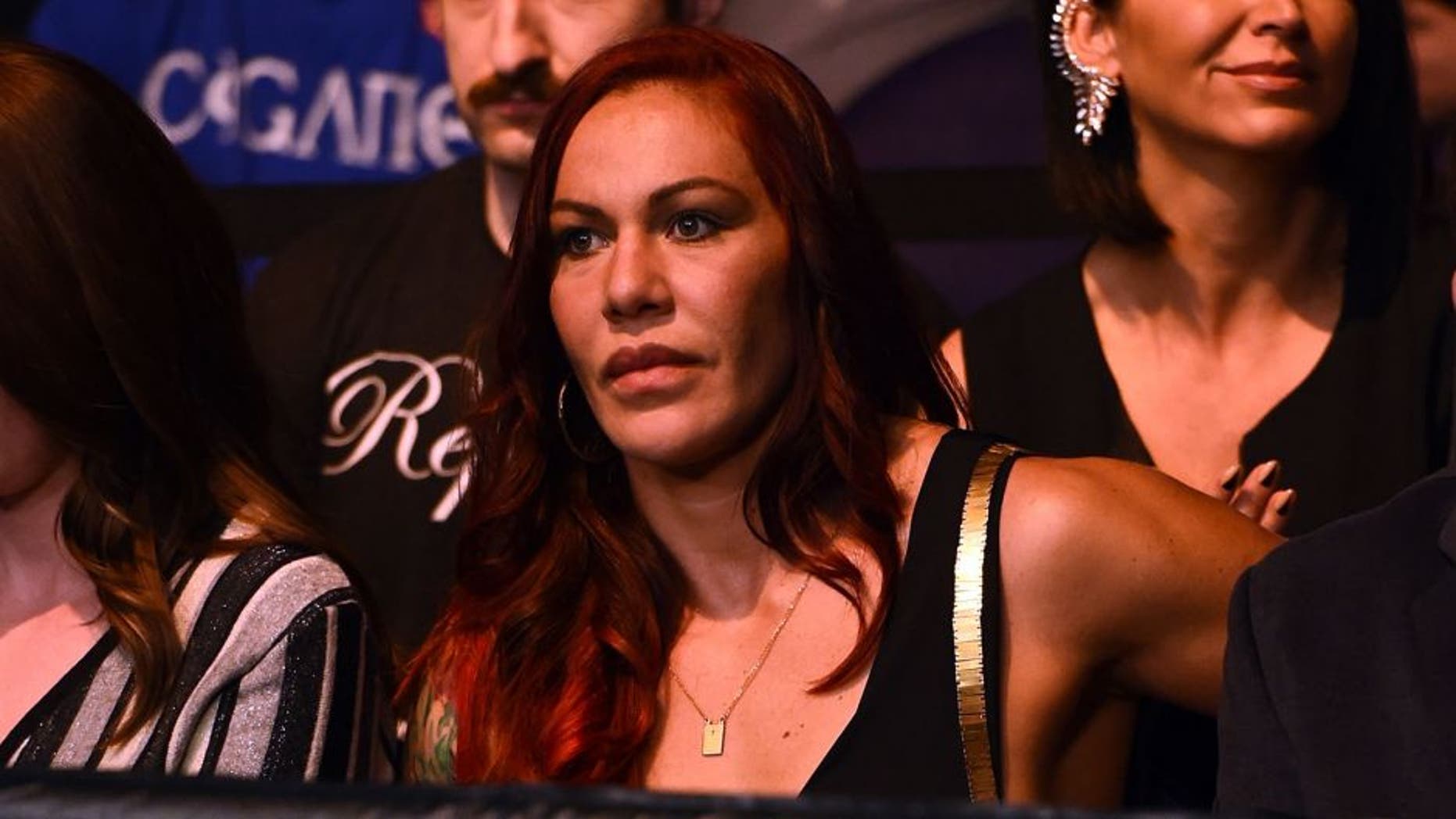 The back and forth war of words between the UFC and Cris "Cyborg" Justino continued on Monday with president Dana White confirming that the promotion never offered her a fight against women's bantamweight champion Ronda Rousey, while also revealing a change of location for the proposed UFC 194 card in December.
The rumors of a potential Rousey vs. "Cyborg" fight started last weekend when Justino's former manager Tito Ortiz stated that she had been offered the bout set to take place on Dec. 5 at AT&T Stadium in Arlington, Texas.
It didn't take White long to refute that claim, and now he's gone even further while also confirming the card in question will take place at the MGM Grand Garden Arena in Las Vegas.
"To show you that Tito Ortiz has no idea what he's talking about, we're not even doing the fight in Dallas, Texas," White said on UFC.com. "The fight is going to be in Las Vegas at the MGM. Just to show you that Tito is absolutely talking out of his ass."
White knew "Cyborg" was at UFC 190 two weeks ago when Rousey toppled Bethe Correia in just 34 seconds, and he assumed after the fight was over that he would hear that she was champing at the bit to get her shot at the champion.
The only problem was that call never came, according to White.
"I thought it was weird that she wasn't screaming for this fight -- that she wasn't trying to make the weight and trying to make this fight happen," White said.
After the initial story from Ortiz was printed, "Cyborg" took to her own social media accounts to back up her wrestling coach and former manager to say that UFC officials did indeed reach out to gauge her interest in cutting down to 135 pounds for a potential fight against Rousey as early as December.
White says part of that story is true, but it was UFC matchmaker Sean Shelby who reached out to the current Invicta FC 145-pound champion to ask about fighting at bantamweight now against a different opponent.
The UFC has maintained the same path to Rousey for the Brazilian for over a year already -- once she makes weight at 135 pounds and has a single fight under her belt, the promotion will then book her for the championship bout in the Octagon.
"The deal we have with her is that she'll make the weight and fight at 135," White said. "We said to her: 'What's going on? Are we going to do this?'
"She was never offered a fight with Ronda anywhere. She has to make the weight, and then fight, and then we know she can do it and we do the fight with Ronda."
So now it seems a potential Rousey vs. "Cyborg" fight is off the table completely for 2015 and it's up to the Brazilian featherweight to cut down to 135 pounds for a different fight. And if she wins, then the highly anticipated matchup can finally come together. Apparently not a minute sooner.
In other Rousey-"Cyborg" news Monday, Rousey seems to think the delay is due to Cyborg's desire to land a big financial offer. Meanwhile in Cyborgland, her nutritionist thinks getting her to 135 pounds is doable.