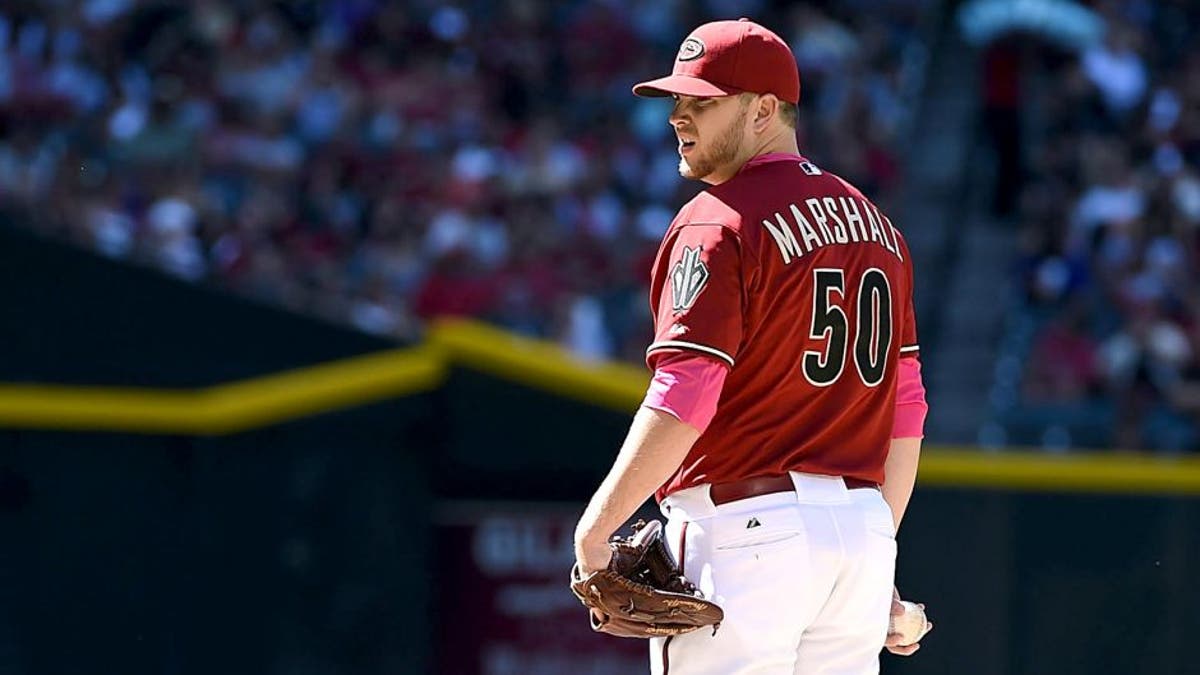 Arizona Diamondbacks reliever Evan Marshall is showing encouraging signs as he recovers from a frightening incident on the pitcher's mound.
Marshall, who sustained a fractured skull after taking a comebacker to the head during a game in Triple-A on Aug. 4, is on the mend, and the Arizona Republic reports that the reliever could be released from the hospital as early as Tuesday.
The 25-year-old right-hander told the Republic that he is doing well and had 20 staples removed from the right side of his head on Sunday.
"That's a big milestone down," he said.
Marshall has been performing math and problem-solving exercises to try to reconstruct connections in his brain and says he hasn't experienced any concussion-related symptoms while exercising.
"We're very, very encouraged with how things are going," general manager Dave Stewart said. "He's starting to socialize with his teammates a little bit more, text messaging, talking on the phone. You talk to the doctors, it was touch-and-go when it first happened. We're happy that he's around."