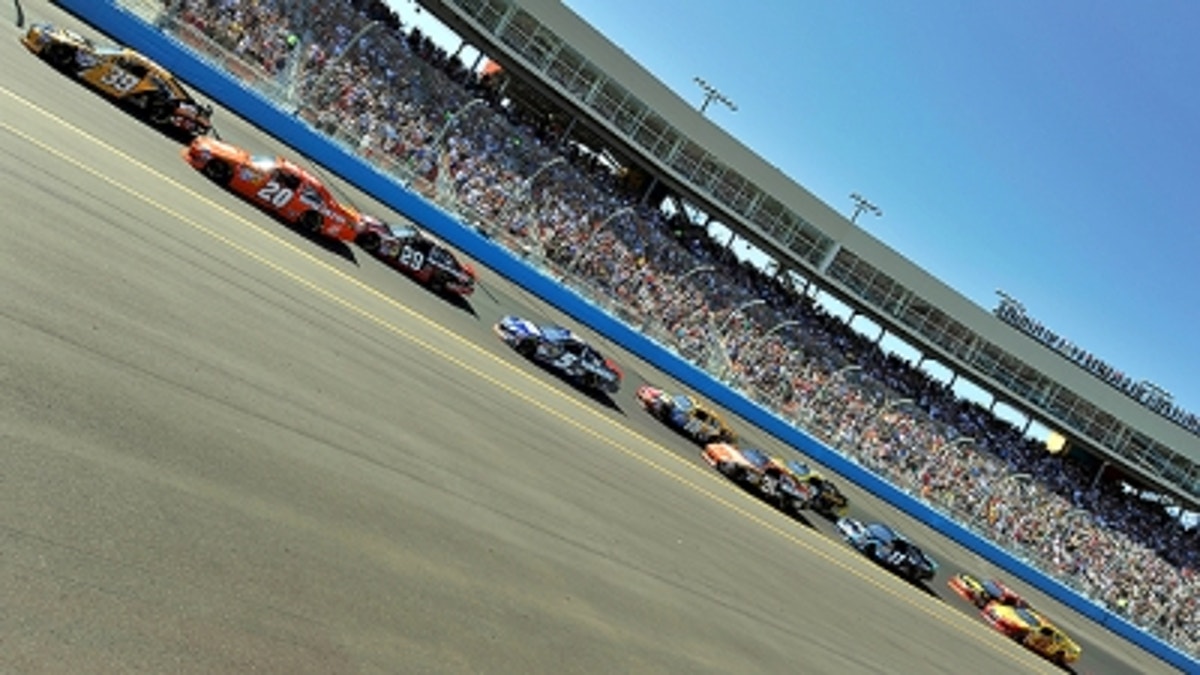 Although the Sprint Cup Series has been racing at Phoenix International Raceway since 1988, it's still a "new" track championship contenders Jimmie Johnson and Brad Keselowski and the rest of the AdvoCare 500 field will attack this weekend.
The repaving and reconfiguring last year of the track, which included the addition of an odd sort of "kink" in the surface out of turn two, made racing at PIR a different sort of process, and the track is still new enough to add a certain tone of uncertainty to Sunday's Chase race.
"During the race (March), we actually got some type of second lane working in (turns) three and four, which was different," said Chase leader Jimmie Johnson. "The dogleg, kink, turn three, whatever it is on the back straightaway, there was a bit of chaos in navigating that thing – guys shooting across the flat, which led to some issues into the real turn three.
"I think that is really the thing to be focused on. There might be some crashes as a result of that. The track has had some time to age, and I hope it's lost some grip, so we will definitely move out (into a second lane). They spent a lot of time and effort to try to create extra lanes of racing through their modeling. I hope they're right. The first time there, it was pretty narrow, and I hope that, as it ages, we can get a wider race track and really put on a good show."
New surfaces get better with age, but PIR is still a relative youngster.
"I think going out there for the second time this year should help a little bit with the track coming in a little bit sooner, rubbering in a little quicker, hopefully," said Joey Logano. "It has a couple years on it now, so we'll see what happens when we get there. I think that's definitely going to change compared to last year when we were out there."
Martin Truex Jr. said he has enjoyed running on the new surface.
"Since they repaved it, it's been really cool with the changes," he said. "I expect that it's going to be one of those places that just keeps getting better and better each time we go back. It sat all summer long, and that should help it a bunch and weather that asphalt a little bit."
The speedway also has used a tire-rotating machine in attempts to add more rubber to the surface.
Kasey Kahne and Denny Hamlin own wins at the track since the repaving.
Mike Hembree is NASCAR Editor for SPEED.com and has been covering motorsports for 30 years. He is a six-time winner of the National Motorsports Press Association Writer of the Year Award.