CUP: Nevada Senator Has Racing In His Blood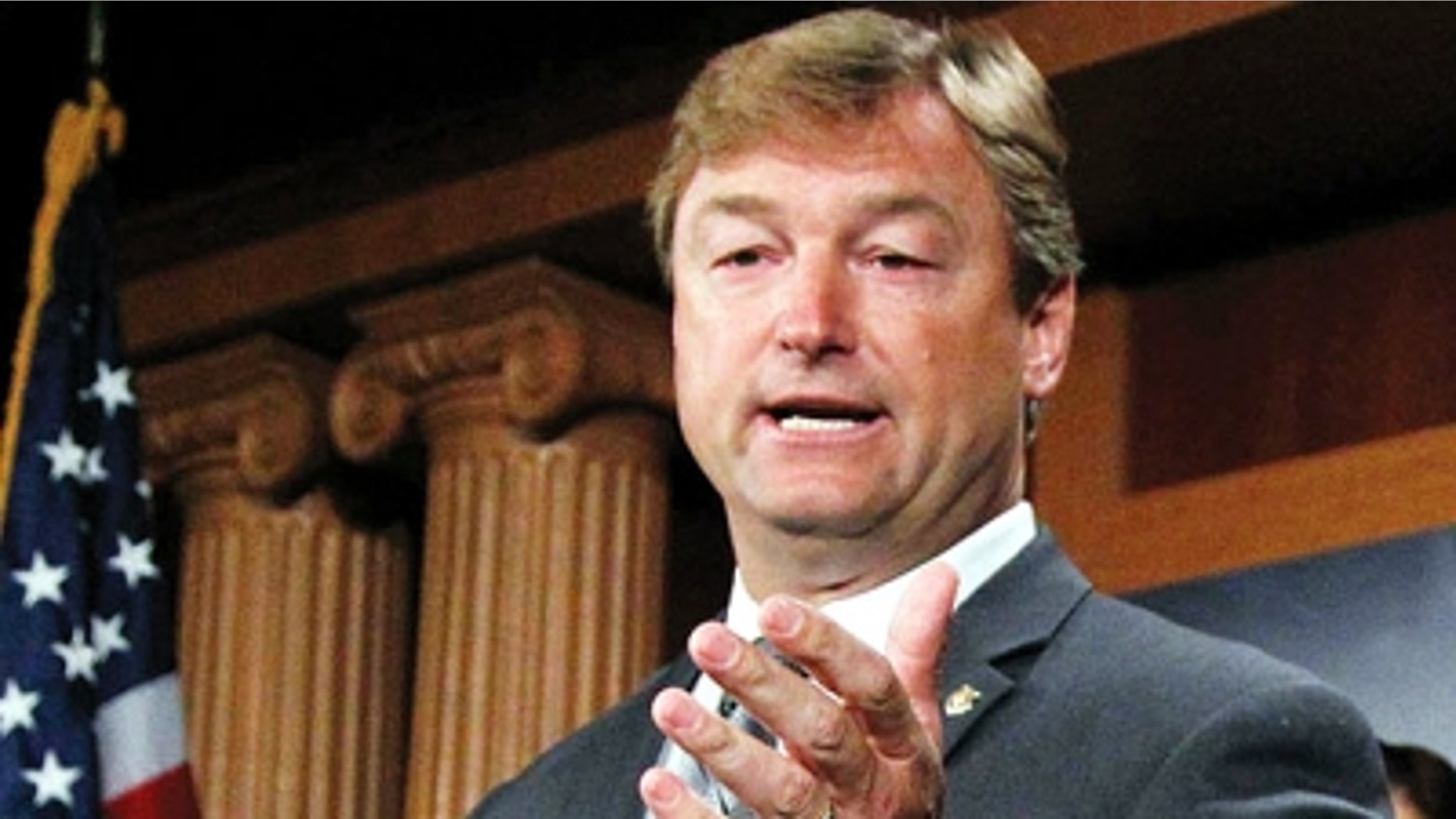 It's not unusual for politicians to hang around NASCAR. Republican Presidential candidate Mitt Romney was at the Daytona 500 and his chief rival, Rick Santorum, sponsored the No. 26 Front Row Motorsports in the 500 as well. For that matter, Michelle Obama and Jill Biden were guests at the season-ending race at Homestead-Miami Speedway last year.
Then there's Dean Heller, U.S. Senator for Nevada.
Now with this weekend's NASCAR Sprint Cup race at Las Vegas Motor Speedway, it wasn't surprising to see Heller at the track on Saturday, schmoozing his constituents.
But unlike his fellow politicians, one thing differentiates Heller from the others: He's a real, honest-to-goodness racer, not a wanna-be rubbing elbows with fans just for votes.
Heller is the son of Jack "Blackjack" Heller, a champion Carson City, Nev., stock racer. Growing up, Dean also worked at his father's businesses, Heller's Carson Transmission and Heller's Engine Shop.
"My father raced sprint cars, stock cars, supermodifieds, all those growing up," said Heller in an exclusive interview with SPEED.com. "Since I can remember, I was at a racetrack somewhere every weekend. So it's in the family."
The younger Heller regularly competed at the now-defunct Champion Speedway in Carson City, where in 2004 he was rookie of the year in the Open Modifieds division. In addition, Heller raced trucks in the ASA Speed Truck Challenge at LVMS.
"I've probably raced for 25 years now," Heller said. "In everything from dirt to asphalt. I do some road racing now and IMCA super late models to late models, you name it. Dirt, asphalt, I didn't care what it was. When you've got it in your blood ... if I'm in a race car going 160, 170 mph, I'm happy."
Naturally, since going to Washington, Heller doesn't have as much to race as he'd like, but he does have a pet project he's preparing, a GT1-spec 2010 Chevrolet Camaro that he intends to go road racing with. Not only does Heller drive, he works on his own race cars.
"I've been working on this thing for a couple of years," said Heller. "I love working on race cars. As tough as things can get back in Washington, D.C. — and I spent the majority of my time working on things like jobs, the economy and all that — a great way to get away is to wrench on a race car."
Tom Jensen is the Editor in Chief of SPEED.com, Senior NASCAR Editor at RACER and a contributing Editor for TruckSeries.com. You can follow him online at twitter.com/tomjensen100.