CUP: Logano Wins Pole For JGR Finale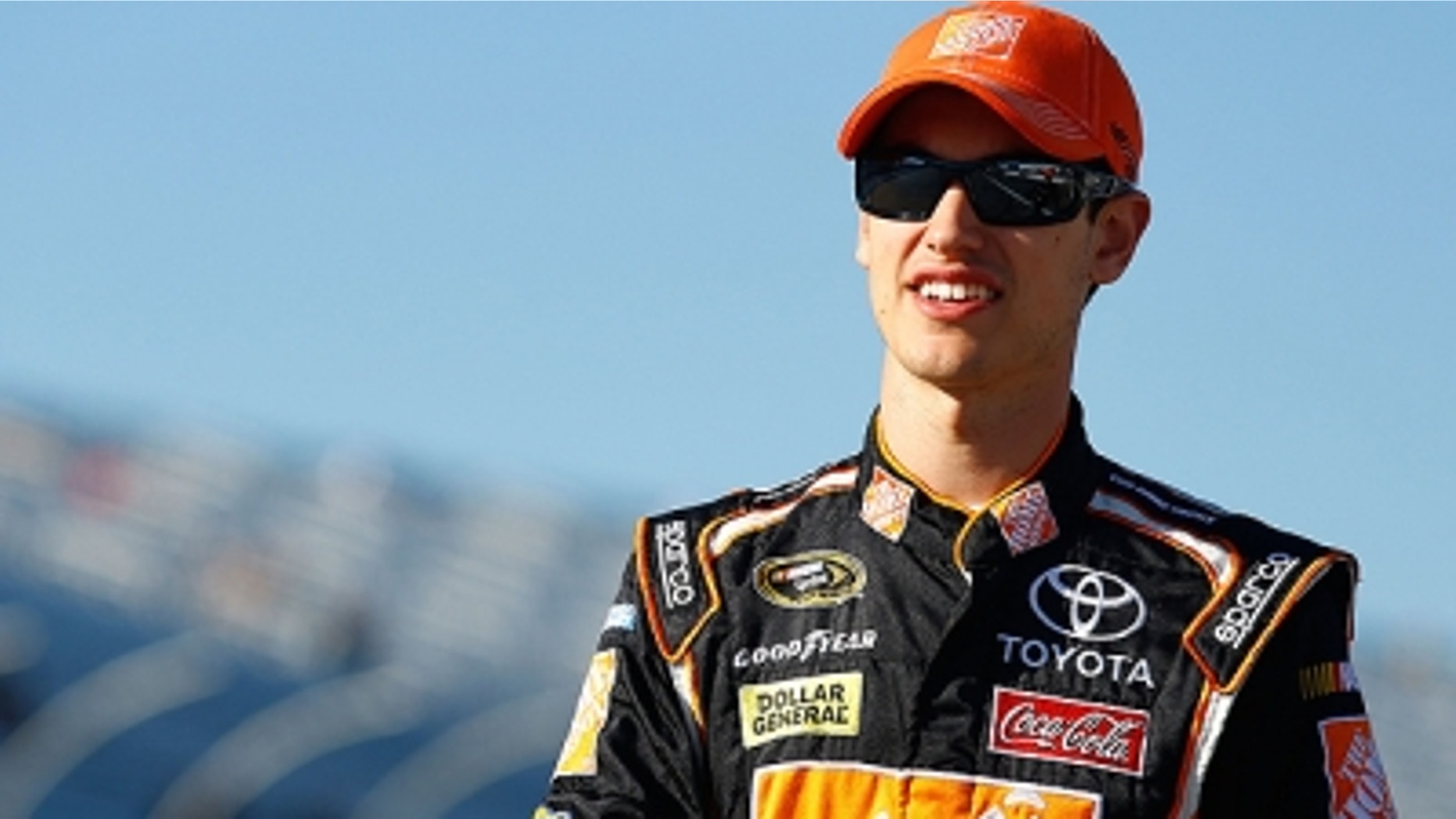 Joey Logano, preparing to drive his final race for Joe Gibbs Racing, stole some thunder from championship contenders Brad Keselowski and Jimmie Johnson Friday by winning the pole for Sunday's Ford EcoBoost 400, the final race of the Sprint Cup season.
Logano, the final qualifier Friday evening, turned a lap at 176.056 miles per hour. Marcos Ambrose was second at 175.342.
Keselowski, leading the points by 20 entering the race in search of his first championship, was a surprising third at 175.092. Johnson qualified 10th.
"Obviously, this is what you want to do," Keselowski said. "You want to qualify well. I had no expectations of having that solid a qualifying effort. I'm very thankful for that result. It's a testament to the guys who push really hard to give us a good car."
Keselowski said it would be a mistake to put too much emphasis on the seven-position difference between his qualifying run and Johnson's.
"Other than pit-stall selections, it's kind of a mute point, in a sense," he said. "I was prepared to qualify drastically behind the 48 (Johnson). I was able to get up there. It shows we have a great race car, able to get the job done. But they (Johnson's team) will find a way to get up there. That track position is irrelevant when you have a great team."
Keselowski was very loose in a post-qualifying press conference. He and Ambrose were asked about their "simple joys" in life. Ambrose said, "My two kids." Keselowski said, "My phone."
Keselowski is quite attached to his cell phone. He was fined $25,000 for tweeting on the phone during last week's race at Phoenix, so he has taken a lot of grief about the communications world this week.
Also qualifying in the top five Friday were Carl Edwards and Aric Almirola. Ahead of Johnson in the second five were Clint Bowyer, Martin Truex Jr., Kyle Busch and Mark Martin.
The pole is Logano's second of the season. He will be leaving JGR at the end of the year to drive for Penske Racing next season.
Logano has won once this year and has only two top fives.
"This sport is a rollercoaster, and there are a lot of ups and downs every weekend," Logano said. "One week you're on top of your game, and the next you're on the bottom of the pile. This year is no different. We had the win at Pocono but also had some tough luck and some ups and downs. I feel like as we go through those we learn from it and get stronger."
Logano was upset at Jeff Gordon Sunday when Gordon wrecked Bowyer, causing a multi-car accident that collected Logano. Gordon said Friday that he had a telephone conversation with Logano "that did not go well."
Logano said Friday that "I reached out for an apology and didn't get one. And got hung up on." But he added, "We're big boys, and we can do it."
Mike Hembree is NASCAR Editor for SPEED.com and has been covering motorsports for 30 years. He is a six-time winner of the National Motorsports Press Association Writer of the Year Award.