CUP: Kenseth Tells All To @SPEED Tweeps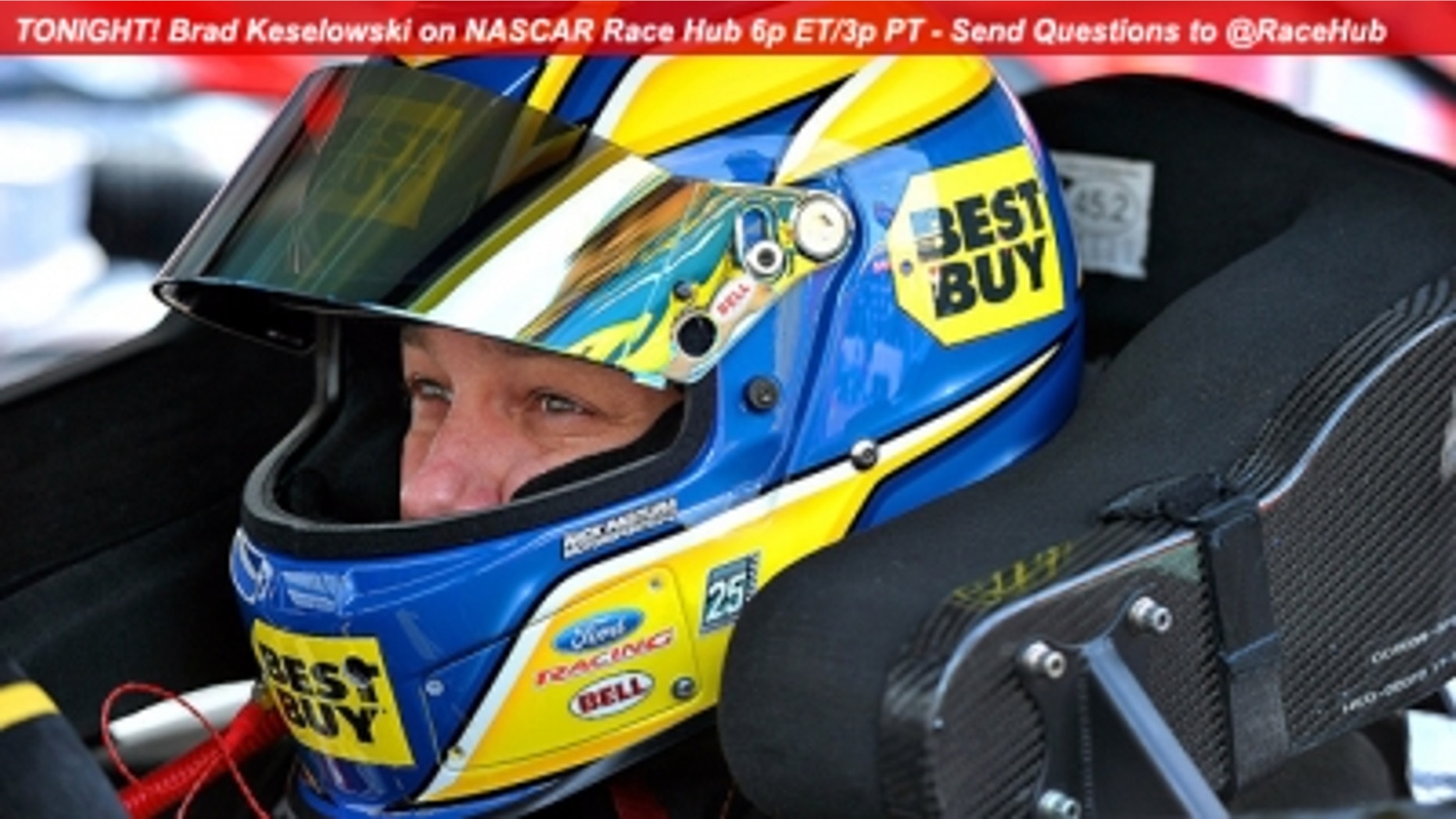 Matt Kenseth is the 2003 NASCAR Sprint Cup champion, a two-time Daytona 500 winner and over the last 10 years, he's finished in the top five in points five times.
But there's more to the Wisconsin native than just his driving.
Kenseth, who will appear on SPEED's NASCAR Race Hub tonight at 6 p.m. ET, is also an avid Twitter fan, so when he stopped by SPEED's headquarters Wednesday, we peppered him with some fan questions.
Here's what he had to say:
@TomDignanSr — After his big payday at Daytona, ask Matt if he's bought any thing cool, like maybe a new red leisure suit or thick heel shoes!
@MattKenseth — I already have that in stock. I really didn't buy anything, not yet. I've got three kids to put through college.
@Amachtr — Ask him how he would feel if his wife joined a realty show, Real Housewives of NASCAR Drivers?
@MattKenseth — I think I'd have to put my foot down on that one.
@Awesomeracinginfo — Does he have any plans to race a truck ever? At the Rock next month?
@MattKenseth — Never drove one at all yet. I'd still be running Nationwide races if we could get sponsors for them, but we don't have them. And right now there isn't a truck program at Roush Fenway Racing. It's not something that's really on the radar.
@Oldjrfan — Ask about Ross' race schedule
@MattKenseth — You can go to Mattkenseth.com, there's a link somewhere. He's running just a lot of mostly late model stuff mostly around south, but still going back up to Wisconsin during summer break a little bit and racing up there.
@LoriAWorley — Ask him if the barbeque he had at @bmsupdates was the best ever! :-)
@MattKenseth — It always is. I must not have known what to order because I didn't do as good a job as when they get it catered, but it was good, yes.
@NASCARnoll — What's his take on Twitter? Like, why or why no?
@MattKenseth — Most of the time I really enjoy it. I'm kind of … I don't have a normal schedule. I'm kind of sporadic, so it depends when I have time. … I try and find time to do it.
@RyanFrazier39 — I want to know how does he think about his chances on the championship and what's his strategy?
@MattKenseth — It's only March and they don't even set the field for the Chase until September, so I really don't have much of an idea yet. But I am really pleased with our performance. I think over the first four races, three out of the four races, we've had cars that could have won the races.
@seanjpaine — I'd like to know if you can notice a difference between the carb/fuel injection just by driving.
@MattKenseth — Yeah, I notice a lot of difference. They drive a lot different. It just has a lot more, mainly has a lot more throttle response (with fuel injection). It's almost instantaneous. I think it's a little easier … they don't have the little nuances carburetors do.
@whitephoenix48 — What does he think of Tim Tebow going to the NY Jets?
@MattKenseth — I think that's perfect for the Jets with all the hype they always have going on.
@tomjensen100 — Who's funnier, you or @mikecalinoff? (Kenseth's longtime spotter)
@MattKenseth — Well, it's hard to rate yourself on funniness. But I don't really think Calinoff's very funny, so, I don't know. Somebody asked me the other day if I get advice from him for jokes. And I didn't Tweet it back, but I was going to say, "Well, no, because I want them to be funny."
Tom Jensen is the Editor in Chief of SPEED.com, Senior NASCAR Editor at RACER and a contributing Editor for TruckSeries.com. You can follow him online at twitter.com/tomjensen100.