CUP: Johnson's Smooth Ride Ends In Slide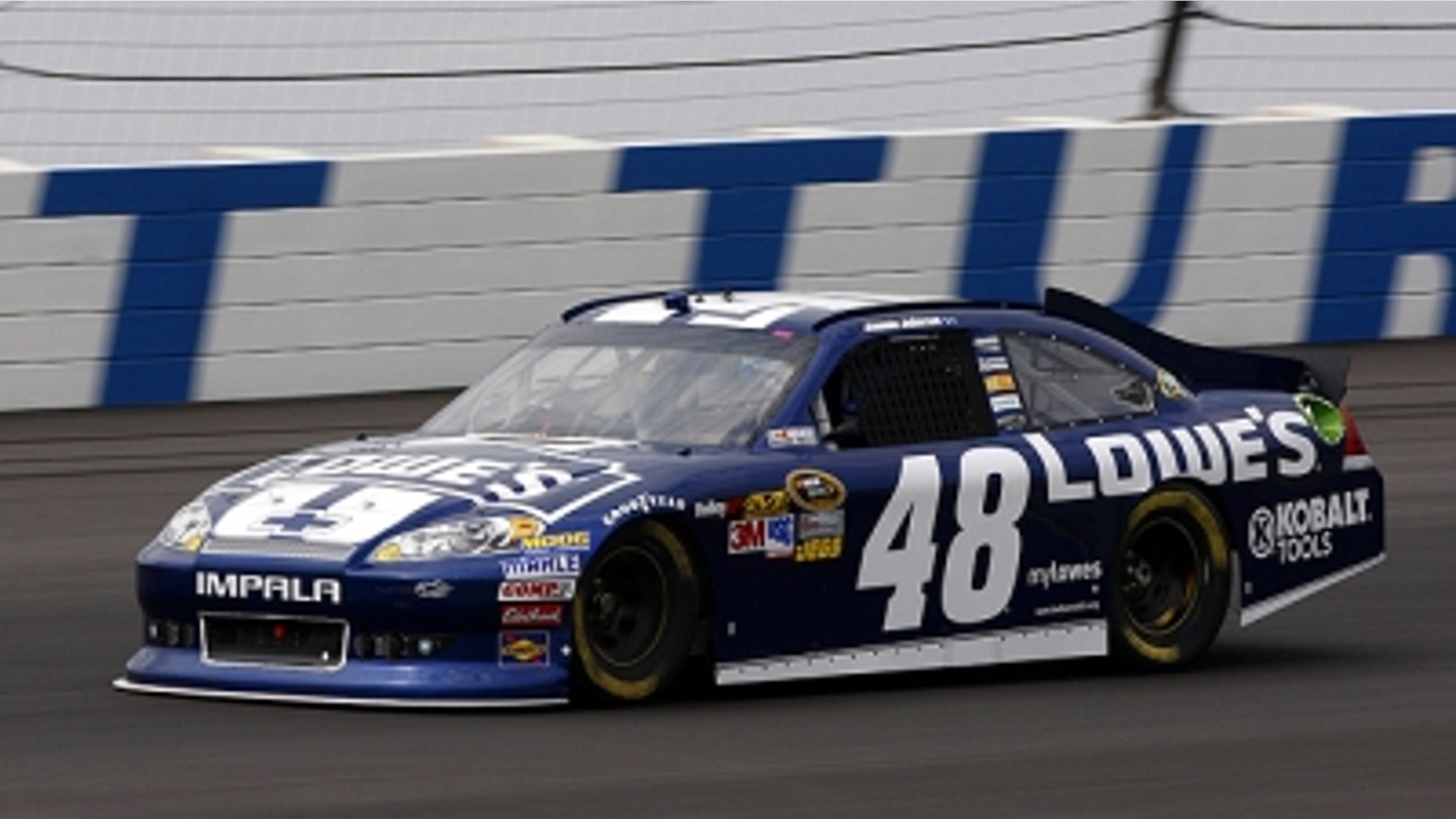 Sunday's storyline was developing with near-perfection for Jimmie Johnson at Pocono Raceway.
He had had the dominant car in the Pennsylvania 400, seemingly leading laps at will. He had logged 44 laps up front as the field approached what was almost certain to be the day's final restart with storms approaching from the west.
Barring a slick move by Matt Kenseth, who was alongside Johnson for the restart, or some high-speed bumper cars from those behind him, Johnson figured to run away on the restart, be out front when the final rains came and score his second straight win. He thus would become the first driver to win four races this season, a statistic that could have put him in first place in points for the start of the Chase.
But none of that happened.
As the field roared into the first turn for the restart, Johnson's Chevrolet wiggled in the inside groove, slid slightly up the track and into the side of Kenseth's Ford, sending Kenseth into the wall and the restart into calamity. Following cars slowed and slid, and Jeff Gordon, who restarted sixth, ran to daylight on the inside, taking the lead just before the caution flew again.
Then the skies unloaded, the race was over, and Gordon had won.
Johnson, the presumptive winner, limped home in 14th.
The social-media world soon exploded with critiques of Johnson's restart and the idea that he "ran out of talent" on the final restart. Johnson said he had a tire going flat and later responded gruffly to fans who had criticized him on Twitter.
"When I was cooling my tires down through the tunnel [turn] coming to the green, I noticed that something didn't feel right," Johnson said. "I kept trying to clean the tires off, and it got a little better, so I just assumed I had trash on my tires, but when I got down into turn one I realized that I had a right-rear flat.
"Unfortunate that we lost the lead there, and we got a couple of cars in the process. I shouldn't feel bad about that, but not much you can do with a right-rear flat."
Despite Johnson's disappointment, the unintended consequences were positive as teammate Gordon won the race, giving all four Hendrick Motorsports teams a victory this season and – at least for the time being – putting all four drivers in Chase positions.
The day's truly grim news came later with confirmation that a fan had been killed and several others injured by a lightning strike generated by a vicious storm rolling across the speedway property.
It was a very sad end to a strange day at Pocono.
Mike Hembree is NASCAR Editor for SPEED.com and has been covering motorsports for 30 years. He is a six-time winner of the National Motorsports Press Association Writer of the Year Award.