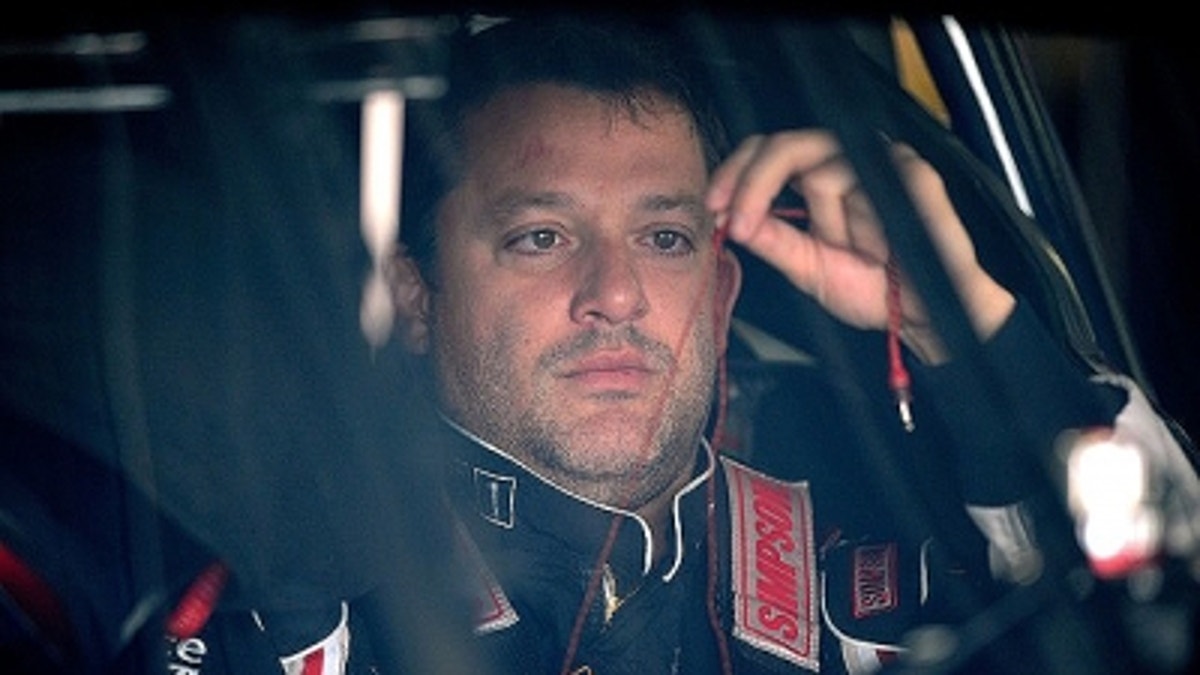 If you know anything at all about Tony Stewart, then you know the three-time NASCAR Sprint Cup champion rarely, if ever, stays still. And that's just as true in 2013 as it's ever been.
This season figures to be an interesting year of transition for Stewart the driver, Stewart the co-owner of Stewart-Haas Racing, and Stewart the promoter of Eldora Speedway.
Like all the Sprint Cup teams, SHR is busy building a fleet of the new G6 cars, in this case, the Chevrolet SS being the model of choice.
SHR is also adding a third full-time car, with Danica Patrick moving up from the NASCAR Nationwide Series ranks.
Eldora will host the first NASCAR Camping World Truck Series race to ever be run on dirt this summer.
And, oh by the way, Stewart's longtime buddy Kevin Harvick will be joining SHR in 2014.
All of which should keep Stewart and his merry minions busy for the forseeable future.
"It's another year of having something new," Stewart said during the NASCAR awards banquet week in Las Vegas last November. "There's a lot of things going on at the shop trying to get cars built for next year and new adjustments."
As if to underscore the level of activity, Stewart's teammate Ryan Newman Tweeted on Friday, "Mtgs mtgs and more mtgs today! No time to play at the farm."
Indeed, it's a very busy time for the team, with testing at Daytona International Speedway set to begin next week. SPEED will televise the testing live from 1-5 p.m. Jan. 10-12 and stream it on SPEED.com from 9 a.m.-noon all three days.
Expect the SHR Chevys to be fast out of the box.
In the four years of SHR's existence, Stewart has qualified for the Chase for the Sprint Cup all four times and Newman has made it twice. With engines and chassis from Hendrick Motorsports, there's no reason that SHR shouldn't be competitive right away this year. SHR has won 17 Cup races in its four seasons, and another four-to-six victories or so this year would not be at all out of the question.
The personnel mix this year will be Stewart in his second full season with crew chief Steve Addington in the No. 14 SHR entry; Newman with his former Penske Racing crew chief Matt Borland on the No. 39 team; and Newman's former crew chief, Tony Gibson, turning the wrenches for Patrick.
On the sponsorship side, Bass Pro Shops replaces Office Depot on the No. 14, while Quicken Loans will be Newman's primary sponsor in 18 races, up from nine in 2012. That will help offset the loss of the U.S. Army on the team.
And if that wasn't enough, Stewart is excited about hosting the Truck Series at Eldora on July 24, which will be the first major NASCAR dirt race since 1970.
"I think it's a great opportunity for not only the Truck Series regulars but also with it being a Wednesday night race, having a lot of the Cup Series and Nationwide Series drivers as well as younger drivers and veterans from the World of Outlaws, late models, USAC drivers that will have an opportunity to land rides for that race," said Stewart.
"I think it's going to be a great day. I think it's going to be a very historic day for NASCAR and definitely for Eldora Speedway. I think the racing has a lot of potential to be very, very good. We have a very, very wide racing surface. I think that's always provided great racing no matter what divisions we've had there in the past."
Tom Jensen is the Editor in Chief of SPEED.com, Senior NASCAR Editor at RACER and a contributing Editor for TruckSeries.com. You can follow him online at twitter.com/tomjensen100.