CUP: And Then There Were Three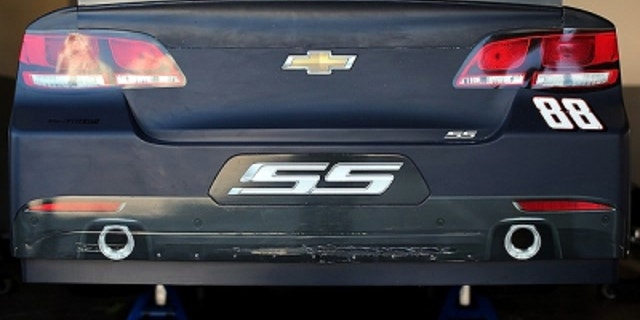 The starting lineup for the 1968 Daytona 500 listed six car makes – Ford, Plymouth, Dodge, Chevrolet, Pontiac and Mercury.
At the 1973 Daytona 500, there were five – Dodge, Ford, Chevrolet, Plymouth and Mercury.
In last year's Daytona 500, four makes – Chevrolet, Ford, Dodge and Toyota – competed.
This year, the count is down to only three – Chevrolet, Ford and Toyota.
Dodge famously disappeared from the Sprint Cup tour at the end of last year even as it was winning its first series title – courtesy of Brad Keselowski and Penske Racing – in 37 years.
For competitive purposes, three is not the ideal number. Four might be. Five could be.
There will be somewhat of an imbalance in quality teams this season, with Chevrolet, typically the manufacturer with the most entries, holding an edge in numbers and power. Ford has fewer cars and Toyota fewer still.
Of course, Dodge showed last year that numbers aren't necessarily the defining element, winning the championship with only one major team and two drivers.
But there is no question there is strength in numbers and that a broader manufacturer base boosts competition and fan interest.
Are there prospects for other car builders arriving at the start line in the near future?
"Well, they're a lot better now than they were a year ago because there's an opening of some sort," said NASCAR chairman Brian France. "It's still very difficult. But my hope is, and I know there are a couple of big manufacturers, and there always are – this is not breaking news – there's always somebody who has an interest in at least understanding the NASCAR opportunity, and so my sense of it is over time that we will have a fourth manufacturer. And we'll have to see how that plays out.
"But, sure, we're certainly open to it. It would be very difficult for a car manufacturer to get enough quality teams to make their program work properly, but four is certainly manageable, and we're encouraged that at some point we'll attain that again."
Of course, putting a car on a starting grid in Sprint Cup these days is much more difficult than during the years when Joe Drivefast could show up in a Matador and fairly easily put it in a race. Now there are many hurdles to cross, including producing a car design and other particulars to pass NASCAR specifications, not to mention signing up enough teams, including at least one powerhouse, to make the effort worthwhile.
Although the modern sport is much more personality-driven, there remains a fan segment fiercely devoted to the concept of Ford beating Chevrolet on a given Sunday.
Richard Petty remembers the peak of all that. "It used to be you could get people into fights over the Ford and Chevrolet thing," he said. "I was sort of on the outside of it because I was driving Plymouths. I guess people kind of came over to me when their cars fell out."
Mike Hembree is NASCAR Editor for SPEED.com and has been covering motorsports for 31 years. He is a six-time winner of the National Motorsports Press Association Writer of the Year Award.