CUP: '13 Sprint Cup Car Is 'Gen-Six'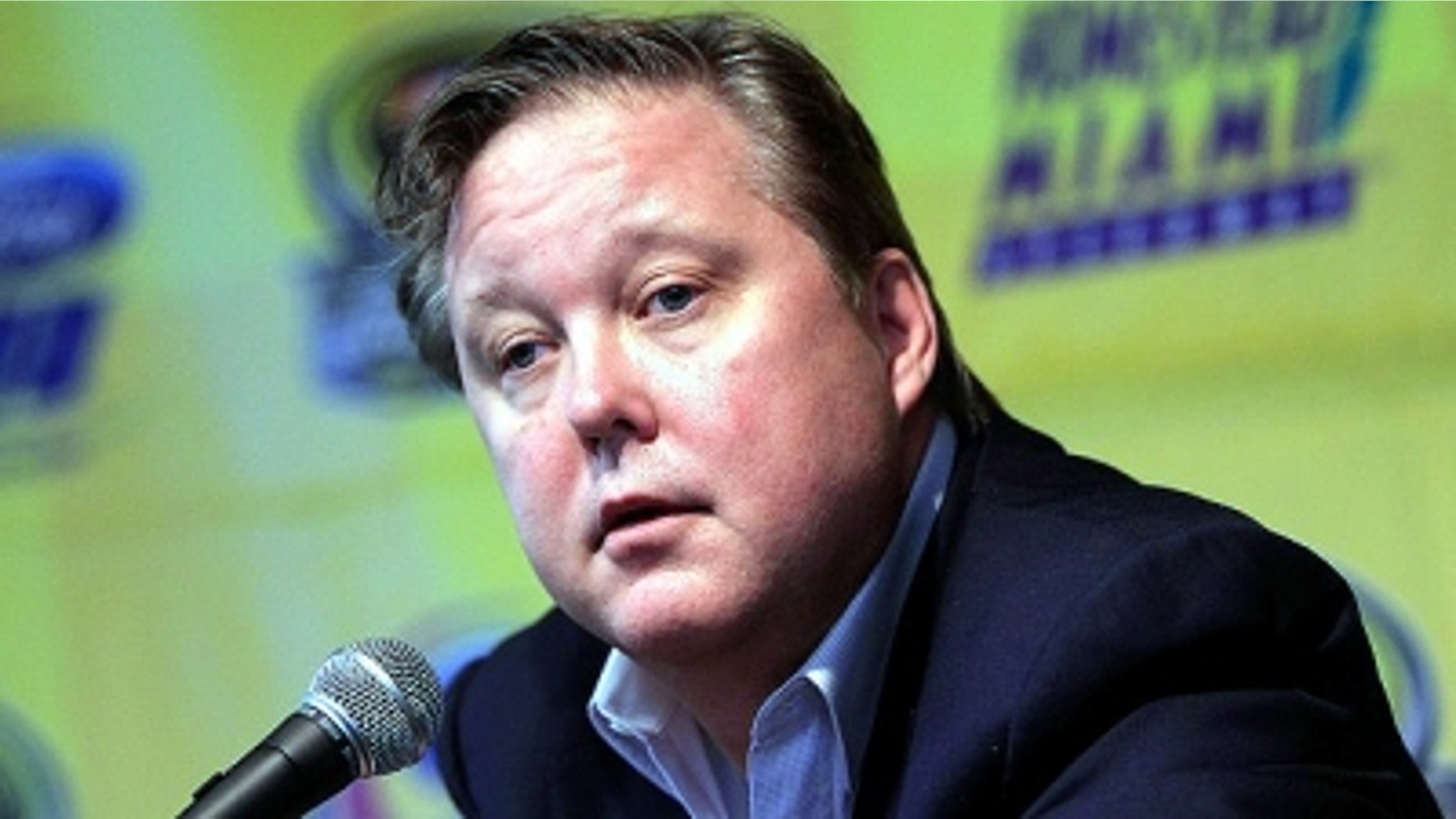 The new car NASCAR will unveil for Sprint Cup competition now has a name – Generation Six, or "Gen-Six," and it will have some new appearance touches when it rolls onto the track next February.
NASCAR announced Saturday at Homestead-Miami Speedway that the new car, which it is considering the sixth generation of the Cup car since the sport debuted in 1949, will have the driver's name across the top of the windshield, and teams will be allowed to put a single sponsor decal on the roof, adjacent to the car number.
The new car is designed to put more emphasis on manufacturer identity, both to satisfy fans and to give car builders better selling points.
The bottom line, however, will be its competitive stance, and NASCAR chairman Brian France said officials are hard at work on tests designed to make the new car more competitive, especially on 1.5-mile tracks, than the current vehicle.
"There has been an unprecedented amount of collaboration to get here in step with what the manufacturers believe is the best-looking race car," France said. "The missing and final piece which we've been working on is to improve on the quality of racing, which everyone know is the stated goal of ours."
Among other items revealed Saturday:
• NASCAR seems almost certain to schedule the Camping World Truck Series on the dirt surface at Eldora Speedway in Ohio next season. The holdup on announcing that part of the schedule is continued examination of the possibility of adding SAFER barriers to the track or running the race without them. Officials also are looking at adding Greenville-Pickens Speedway, a bedrock NASCAR facility, to the Truck series next season.
• The eligibility age for competing in the Truck Series has been lowered from 18 to 16 for road courses and tracks 1.1 miles in length or shorter.
• NASCAR is moving toward having a "digital dashboard" in its race cars for 2014 but is standing by its decision to prevent use of cell phones inside the cars.
France said the sanctioning body will continue to address retaliation and aggressive driving on the track in the context of its "Boys, have at it" mantra. NASCAR fined Jeff Gordon $100,000 for crashing Clint Bowyer late in last week's Sprint Cup race at Phoenix.
"We have stated an approach that this is a contact sport," he said. "We expect contact, especially late in the race, but I always say there are limits. Drivers know what those limits are. You can cross those limits. That's what happened Sunday (at Phoenix). So we deal with it."
While stopping short of confirming that the Truck series will race at Eldora next year (the first time for a major NASCAR series on dirt since 1970), France said dirt racing is "a part of our history. That hasn't been completely worked out, but that's a possibility. It would put a new, unique twist on the Truck Series if that's able to be worked out."
Mike Hembree is NASCAR Editor for SPEED.com and has been covering motorsports for 30 years. He is a six-time winner of the National Motorsports Press Association Writer of the Year Award.